BROOKLYN (WABC) --
A young filmmaker who doubles as a student at a New York City public school is already making a name for himself, with his short set to debut in a film festival.
After Mayor Bill de Blasio took office and the city was hit with record snow, 12-year-old Zachary Maxwell wondered what goes into calling a snow day at area schools.
He gave his first official interview about the film to Eyewitness News reporter Kemberly Richardson.
"I don't think it's gotten out there much," he said. "This is the first thing I'm doing."
Zacahary wrote and directed the documentary, called "Anatomy of a Snow Day," after de Blasio announced that schools would be open despite the wicked weather. It's his third film.
"Every single project I make, I try and make a little bigger then the last one," he said.
Despite a state of emergency, de Blasio made the call to keep schools open. It was highly controversial, and it didn't sit right with Zachary.
He wanted answers, to know exactly how these decisions were made. So in January, he made phone calls and wrote letters.
"Every time there was no reponses or they said no, I just kept coming at them until they finally said yes," he said.
And that included higher ups from the Department of Sanitation and the Office of Emergency Management.
"It was just, wow, because these are probably the highest profile people I've ever interviewed before," he said.
And what's even better is that on November 15, the film will be featured in DocNYC, the country's largest documentary film festival.
"That's the best feeling in the world, when people laugh when they're suppose to and cry when they're suppose to," Zachary said. "It's best part of filmmaking."
It took about seven months to make the movie, but the big fish to catch was the man in charge, Mayor Bill de Blasio.
"I didn't know if I would get him or not," Zachary said. "I kind of thought I wouldn't get him, but I was still keeping hope.
So how did it all end up? You'll have to see the film to know for sure, but here's a hint...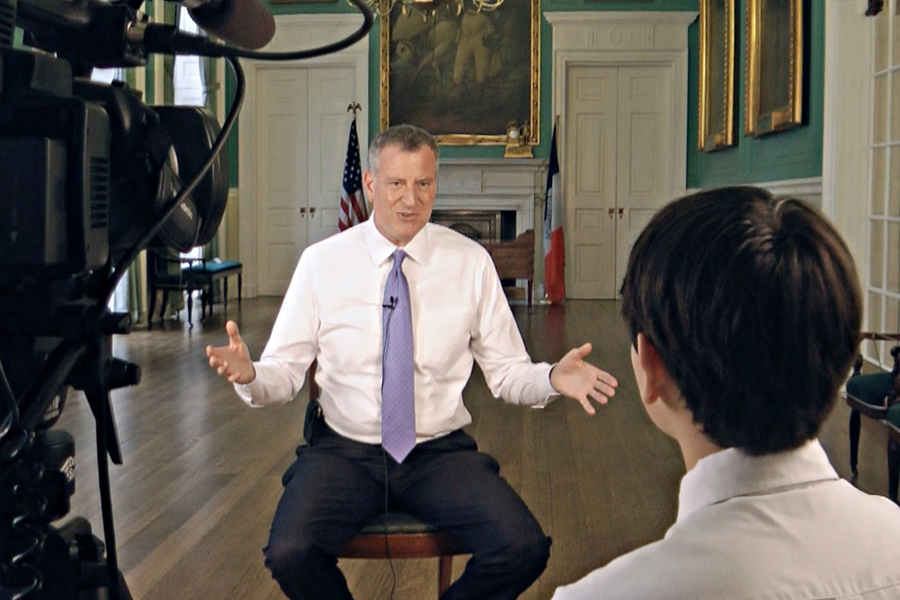 People can buy tickets to see the screening on the film at the festival. For more information, visit
DocNYC.net