WEST SIDE, Manhattan (WABC) --
Five people were taken to the hospital after a taxi collided with a car on the West Side of Manhattan.
The cab and the vehicle collided on the corner of 42nd Street and 11th Avenue near the entrance to the Lincoln Tunnel just after 5 p.m. Sunday.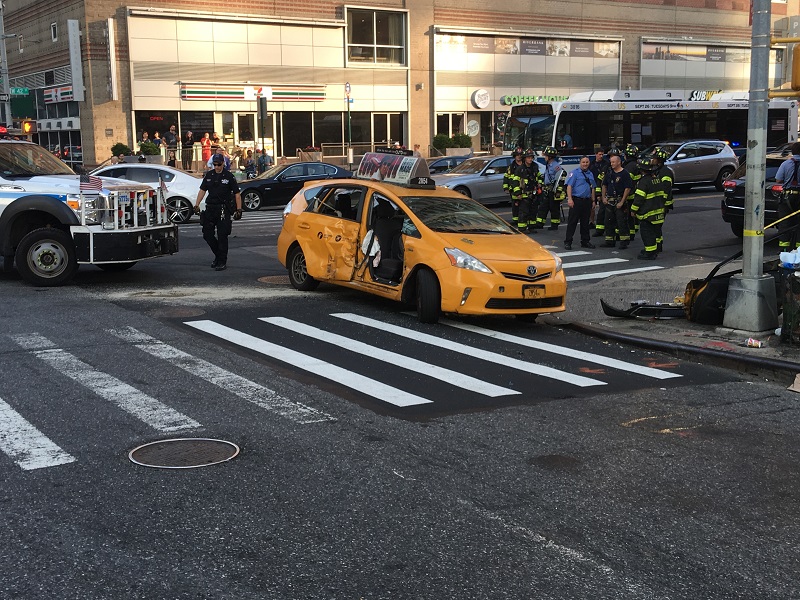 Courtesy: Dimitry Cherney
Three victims are in serious condition, and two experienced minor injuries.