NEW YORK --
New York is now implementing one of the most comprehensive paid family leave policies in the United States - and AARP wants to answer your questions about it.
Here at abc7NY we held a discussion with AARP experts, who answered questions about the policy and discussed how it can help families meet individual needs.
The Paid Family Leave program provides job- protected and employee-funded
paid leave to care
for a spouse, domestic partner, child, parent, parent-in-law, or grandparent with a
serious health condition
; to care for a newborn child during the first 12 months after the child's birth or after the first 12 months after placement of the child for adoption or foster care with the employee; and to address family pressure when a spouse, domestic partner, child or parent is called to active military duty.
It went into effect on January 1st, and elements of it will be phased in over four years,
according to AARP.
Watch our AARP experts discussing the Paid Family Leave during our web chat:
Watch Part 1
Watch Part 2
Story sponsored by AARP
Joining us are: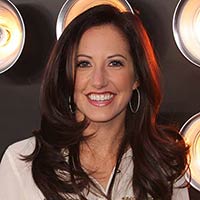 Danielle Bellini - Moderator
Danielle Bellini is an Emmy Award-winning storyteller with extensive experience as a multimedia on-camera host, reporter and producer.
She currently works with The Walt Disney Company, creating video content for Walt Disney Parks & Resorts. You can see her stories on the Disney Parks Blog and catch her contributing, on-camera, to the #DisneyParksLIVE Streams and the show, "Inside Disney Parks".
Dani also hosts and produces video content for Adventures by Disney, Disney Vacation Club and Disney Cruise Line. She served as the Disney Parks producer for Good Morning America during their coverage of Pandora - The World of Avatar.
In Orlando, Florida, Dani worked as a news reporter for WESH-TV and WKCF-TV. She reported local and national stories including breaking, hard news and feature stories.
Originally from New York, she studied journalism and theater arts at Boston University and is a Walt Disney World College Program alum. She is thrilled to work with the WABC-TV Team.
Max Dubin
Max Dubin is the Senior Policy Advisor for Labor and Workforce for the Office of New York State Governor Andrew M. Cuomo. Previously, Mr. Dubin served multiple roles at the New York Department of Financial Services, including Special Counsel for Consumer Policy, where he was responsible for policy initiatives and civil enforcement actions relating to financial fraud and consumer protection. Prior, he was a Legal Fellow at the Office of the New York State Attorney General. Mr. Dubin received his J.D. from Columbia Law School and a B.A. from the University of Pennsylvania.
Laura J. Ehrich, MSP, Associate State Director, AARP New York
Laura Ehrich is the Associate State Director for AARP New York, where she oversees community outreach and engagement in the 30 counties of eastern upstate New York and works to manage and expand AARP's network of volunteers in the region. Laura has been instrumental in spearheading AARP's efforts to arm New Yorkers with the tools they need to spot and avoid fraud and scams. She also leads AARP's engagement with the LGBTQ community across the state. A native of Rochester, she began her career at AARP in the Rochester, New York office in 2009, joining the Albany team in early 2011. Laura's background in geriatric case management informs her work on issues like aging in place and support for family caregivers. She holds a master's degree in Social Policy, and her published paper on organizing older voters earned her the Dean's Medal for Excellence in Graduate Research from the State University of New York.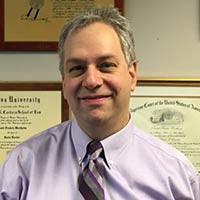 David F. Wertheim
David Wertheim is the General Counsel of the NYS Workers' Compensation Board. David received his J.D. from Cardozo Law School in 1991, and has spent the majority of his career as an attorney with New York State. He has been with the Workers' Compensation Board since 1997, serving initially as a staff attorney; he was Deputy Director and Acting Director of the Administrative Review Division; then Senior Administrative Law Judge for the Albany district; then Deputy General Counsel; and as of July 2016, General Counsel. Among key programmatic and legislative initiatives are: the implementation of electronic filing; the creation of special hearing parts for permanent partial disability determinations, and special hearing procedures for opioid weaning and addiction recovery; a virtual hearing center for multi-point video hearings; the 2017 enactment of Paid Family Leave; and 2017 omnibus workers' compensation reform.
AARP New York and the Paid Family Leave Coalition fought for the law saying caregivers should not have to choose between loved ones and their job. In 2016, Governor Andrew Cuomo signed the New York State Family Leave Program into law, and expressed why he personally feels paid family leave is a right all workers should have.
"Life is such a precious gift, and I have kicked myself every day that I didn't spend more time with my father at that end period," he said at his State of the State address.
Here's a look at key components of the program:
What are the benefits?
The benefits will be phased in over a four-year period. Starting in 2018, employees - both full- and part-time - who have been at their jobs for six months can collect up to 50% of their pay. They can take up to eight weeks of time off. In 2019 and 2020, that period increases to 10 weeks.
When the program is fully implemented in 2021, workers can take 67% of their weekly salary for 12 weeks.
How does it work?
New York state will fund the paid family leave through weekly paycheck deductions. Workers are
entitled to keep their health benefits
while on leave and are entitled to return to their jobs at the end of their leave, under the new rules.
Currently, there is no federal paid family leave policy on the books in the U.S. The Family and Medical Leave Act (FMLA) is the federal program requiring employers to offer some level of time for care.
For more information on the program visit
AARP.