NEW YORK (WABC) --
Heavy rain fell overnight and into Sunday morning. causing flooding in parts of the Tri-State area.
By the time the rain is all over later in the day, there could be total accumulations of 1 to 2 inches.
This was the scene at Main Street and 4th Avenue in Manasquan, New Jersey.
(Courtesy @dpolz27 via Twitter)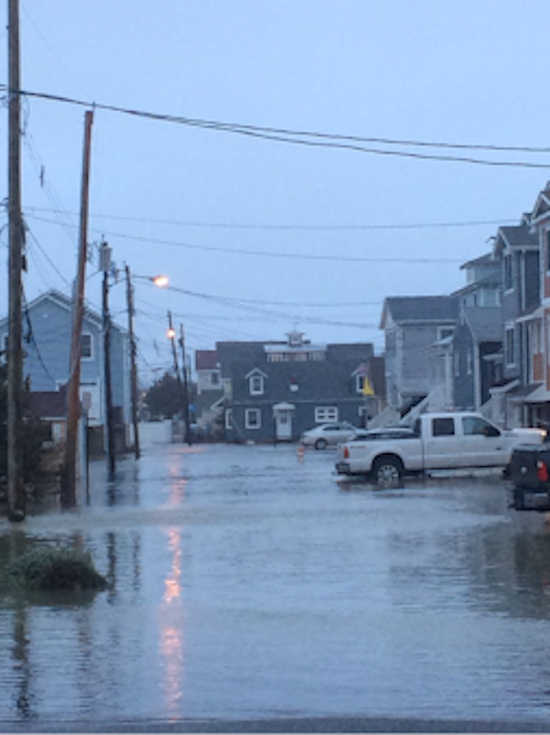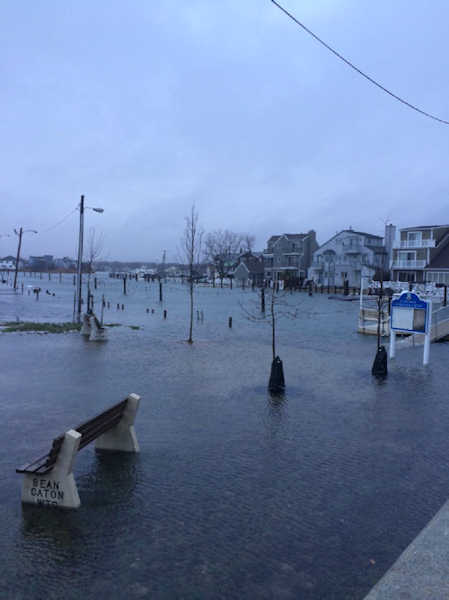 And here's what it looked like Sunday morning on Beach 59th Street in the Arverne section of the Rockaways.
(Photo courtesy Elizabeth Johnson.)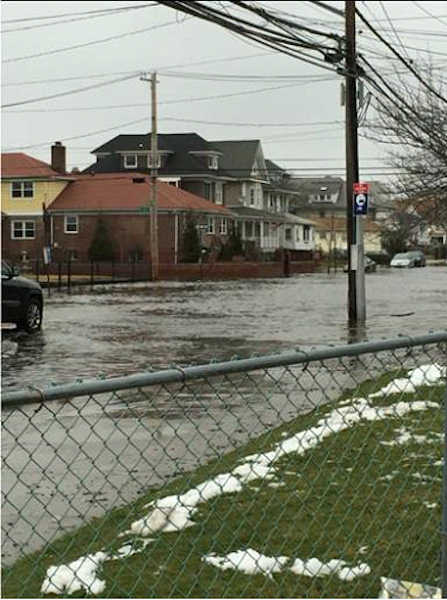 Meteorologist Amy Freeze says the heaviest rain has tapered off and temperatures will climb to 60 Sunday, breaking a record for the date set in the late 1800's.
A coastal flood advisory was in effect until noon.
The rain caused a canal in Bellmore, Long Island to overflow, sending ducks into a backyard:
There was also street flooding on Doty Avenue on Staten Island: