MOTT HAVEN, Bronx (WABC) --
The NYPD confirmed on Monday that the police officer who shot in the ankle while breaking up a fight at a party in the Bronx was wounded by friendly fire.
Officer Sherrod Stuart, 25, is continuing to recover at the hospital after the shooting early Saturday morning in Mott Haven. He underwent surgery to remove a bullet from his ankle.
Police have arrested a suspect following the incident, and 19-year-old Christopher Rice is charged with assault on a police officer, menacing and criminal possession.
Stuart was shot while responding to a fight
that spilled out onto the street. There was an exchange of gunfire, and Rice was struck four times. He is in police custody at the hospital.
Authorities are also searching for more people involved in the street fight.
Stuart recently marked his fourth anniversary on the job. He is a member of an anti-crime unit at the nearby 40th Precinct.
Police Commissioner William Bratton said Rice has a criminal history with five previous arrests, including a fare beating charge Friday morning.
Full NYPD news conference on shooting:
Bratton said the incident started around 2 a.m., when a fight broke out at a party with 100 to 200 people and spilled into street. Bratton described it as a "jump-up" party -- not held at a licensed location, but at a loft space over a Chase Bank.
Police received several 911 calls reporting the fight involving guns, bats and knives at 2505 Third Avenue. Officers pursued a suspect when they arrived at the scene, Bratton said, then exchanged gunfire during which Stuart was struck in the right foot. A .380 semi-automatic firearm was recovered at the scene, and three additional firearms were recovered near 137th Street and Third Avenue.
NYPD photo of suspect's gun: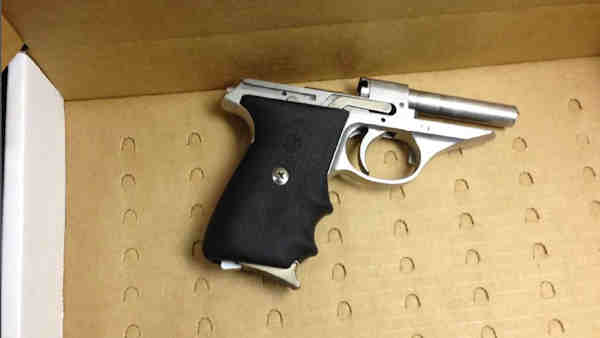 Five others suffered stab wounds during the fight.
NYPD photo of knife found at scene: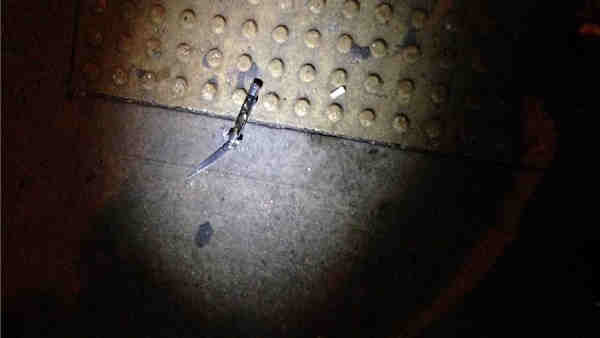 Bratton said Stuart, who is unmarried, started working on the force four years ago Saturday. Stuart's father is a detective with the NYPD.