MIDWOOD, Brooklyn (WABC) --
Three suspects have now been arrested after a police-involved shooting following a robbery at a cell phone store in Brooklyn Thursday.
Alan Francois, 25, of Brooklyn, was charged with robbery; Altariq Mciver, 39, of Queens, was charged with robbery and a firearm charge; and Marquis Riley, 25, of Brooklyn, was charged with robbery.
Around 11 a.m. at a Verizon on Avenue P in the Bensonhurst section, two men entered the Verizon store armed with a firearm and announced a robbery. The suspects ordered all store employees to a back room and, according to the New York City Police Department, they proceeded to take cell phones.
The two suspects jumped into a waiting car and fled the scene with a third man, but a store manager who watched the robbery from a security camera followed them in his car.
He was able to give police a description of the vehicle -- a black Jeep -- then flagged down police. Multiple law enforcement vehicles tried to pull over the Jeep.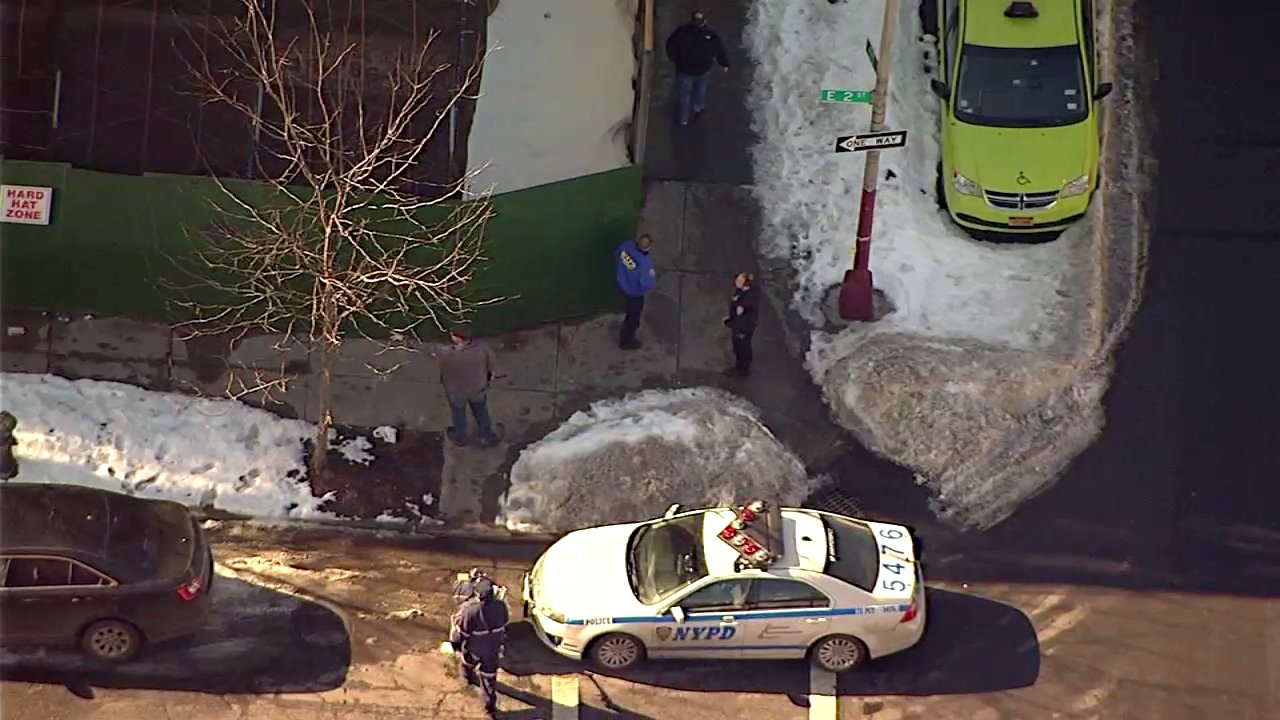 The getaway car struck two other vehicles before crashing into a tree near Avenue O and East 14th Street, police said. The suspects had gotten out of the car and started to flee, when police said one of them pointed a gun at them, prompting the officer to open fire.
Mciver was hit twice in the torso. He was taken to Kings County Hospital and is stable.
This is a view of that scene from NewsCopter 7: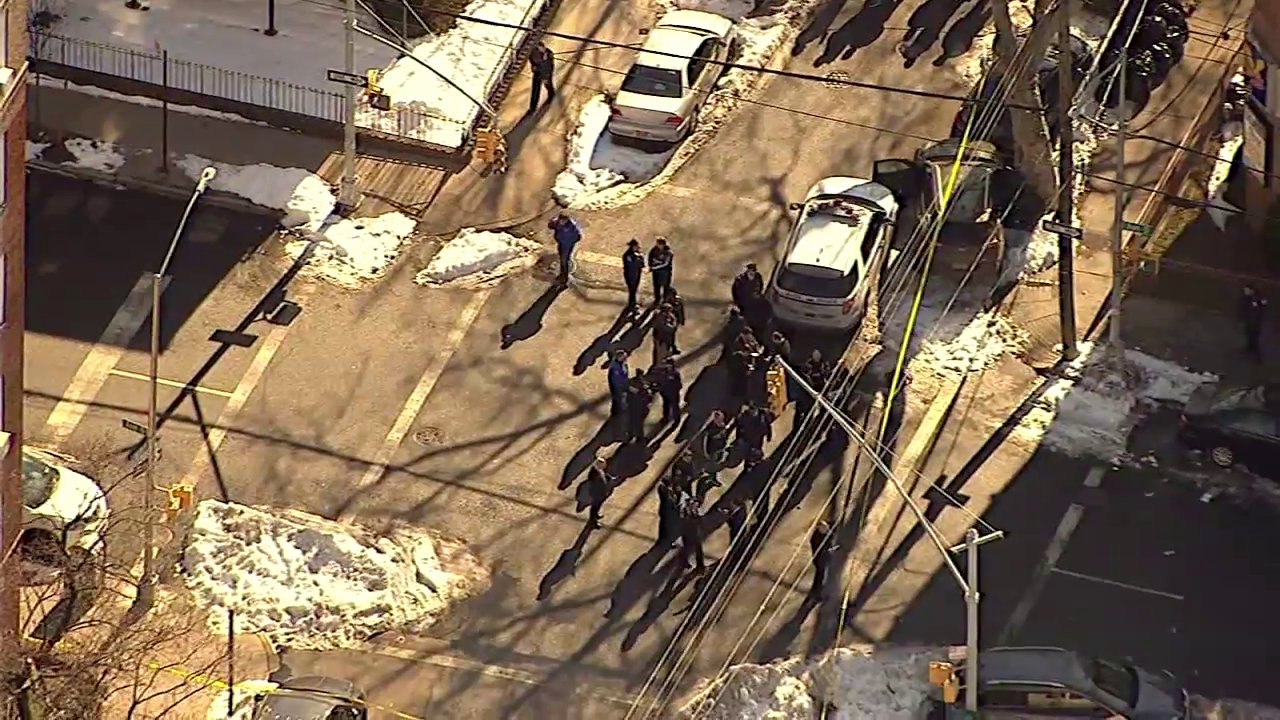 Two police officers were taken to Kings County Hospital for tinnitus.
According to police, a 9mm Taurus semi-automatic gun was recovered at the shooting location. A second gun was found in a bag under a nearby car. A Taser and police scanner were recovered in the getaway vehicle.