BEDFORD-STUYVESANT, Brooklyn (WABC) --
The NYPD officer who was shot while on duty in Brooklyn was released from the hospital Tuesday afternoon. Officer William Reddin left Kings County Hospital around 1 p.m., with dozens of officers standing at attention in what police brass called a blessed day.
WEB EXTRA: Watch Officer Reddin exiting the hospital
Reddin was surrounded by family and cheered by fellow officers, and walking by his side was Officer Andrew Yurkiw, the other officer injured in
the wild shootout as they tried to arrest a suspect
.
Assistant Chief Jeff Maddrey, the commanding officer of Patrol Borough Brooklyn North, and other NYPD officials were on hand to send the two officers home. Early Saturday morning, they were among seven officers who converged on 34-year-old Jamal Funes, who had reportedly pulled a gun at another officer earlier in the evening.
During an exchange of gunfire, Yurkiw was hit in his bullet resistant vest, while Reddin was struck in the right hip by bullet fragments.
"He's personally responsible for the removal of over 200 guns from the Bedford-Stuyvesant community," Reddin's partner, Sergeant Mike Miller, said. "It's been my absolute honor and privilege to work along side an officer of his caliber."
It has been determined that
Funes fired the shot that struck Yurkiw's vest
, but it is unknown where the bullet fragments that hit Reddin came from. Some of the fragments remain in his leg, and doctors opted not to remove them in the future. Because of that, investigators may never know if he was struck by a bullet fired by officers or by the suspect.
"We can charge the suspect for the first officer, but can we charge for shooting the second?" NYPD Commissioner William Bratton said. "That will rely on our ability to create evidence to support that charge."
Officer Yurkiw, on the force three years, had been released earlier. Nearly 30 years ago,
his father Paul, a former NYPD officer, was also saved by a bullet-resistant vest
.
"I'm glad to have him," said Deputy Inspector Scott Henderson, commander of the 81st Precinct. "The community is glad to have him, and we want to have him working again. And he will be back."
It has been noted that the .09-mm ammunition used by the NYPD tends to fragment under certain conditions. However, the .357 Magnum used by the suspect can also carry types of ammunition that can fragment.
Funes, who remains hospitalized in critical condition at Brookdale Hospital with no arraignment scheduled, is
expected to be charged with first-degree attempted murder
.
At least 51 shots were fired by seven NYPD officers during the shootout.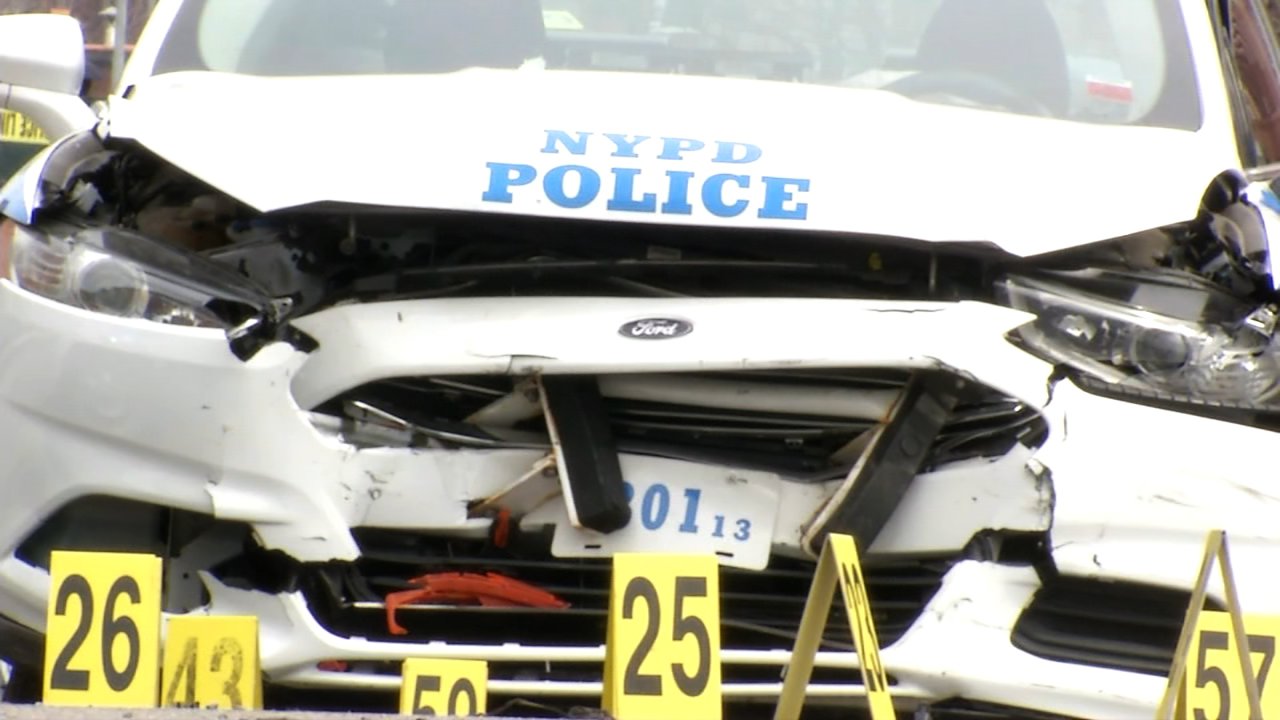 Funes is Muslim, and police say he has had contact with people being monitored by the Joint Terrorism Task Force. But officials do not believe he has any terrorist leanings.
Police found Fune's handgun on the front seat: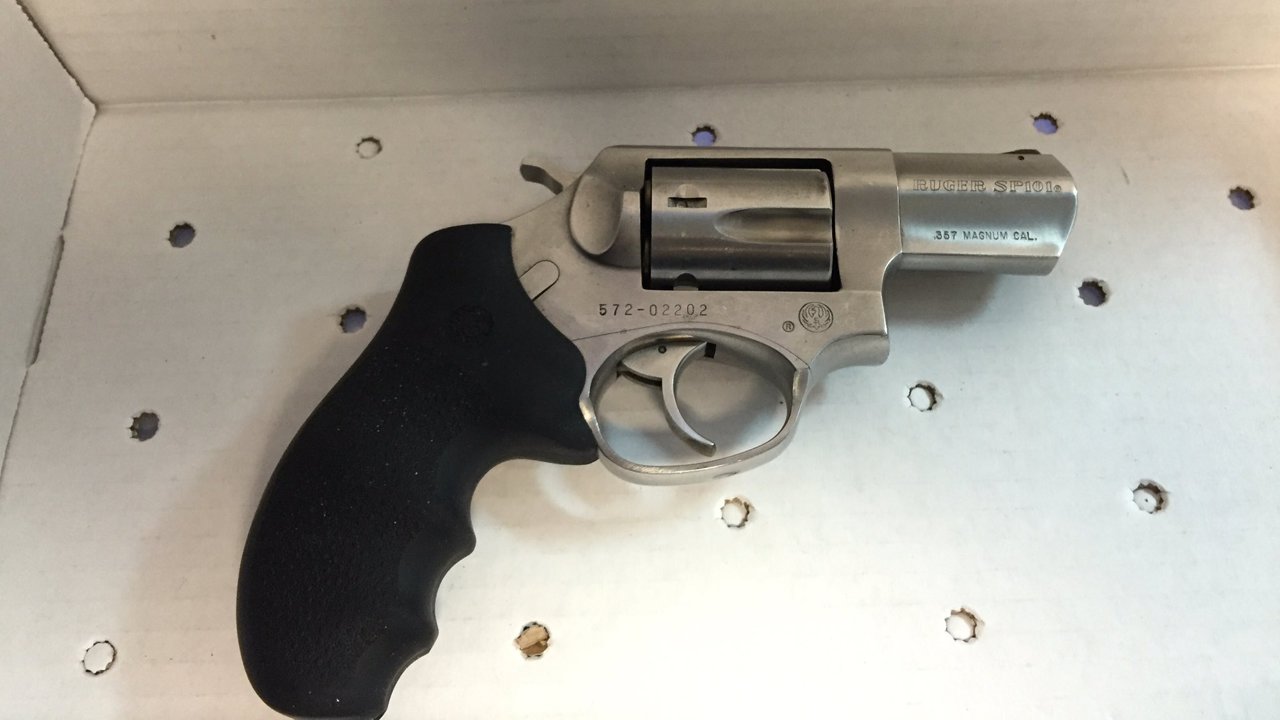 Funes has 15 prior arrests in New York City and another 11 in Chicago before leaving in 2000. He was arrested in 2007 for assaulting an NYPD officer. He attempted to take the officer's weapon and served a three-year prison sentence. He also was arrested in 2006 for striking a child with a belt and in 2002 for punching a girl in the face.