MINEOLA, Long Island (WABC) --
The man who caused the death of a Nassau County police officer was sentenced to at least five years behind bars Wednesday.
James Ryan of Oakdale, 28, was driving drunk when he caused a crash on the Long Island Expressway in 2012. He was convicted of manslaughter.
James Ryan's trial and his sentence of at least five years sent a clear message; that if you drink and drive you could be held criminally responsible for any chain of events that follows.
"He made that decision, he got on the road, he was drunk, and everything that flowed from that, is entirely his responsibility under the law," said Madeline Singas, Nassau County District Attorney.
In this case, the death of a 13-year veteran highway police officer in Nassau County, 43-year-old Joseph Olivieri, who was struck by a car on the Long Island Expressway back in October 2012.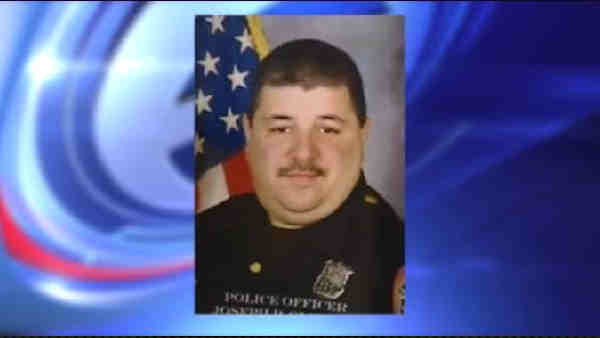 But he wasn't hit by James Ryan's car; it was by another in a series of crashes triggered by Ryan's drunk driving.
"James does feel responsible for drinking, getting behind the wheel of a car, getting in an accident, but doesn't feel criminally responsible, ultimately, for the death of Officer Olivieri," said Marc Gann, Ryan's defense attorney.
Ryan's defense attorney is appealing, but Ryan did stand up Wednesday and tearfully address the Olivieri family. He just stopped short of assuming responsibility for the officer's death.
Olivieri's two children were there, so was his distraught father. He was in a car crash in the months that followed the incident.
The officer's mother, she died of cancer.
"This family's been through tragedy after tragedy, and for those that think this is closure today, they're wrong," said James Carver, Nassau County PBA.
But it is accountability in a drunk driving case with a bigger gray area than most.