BROOKLYN, New York (WABC) --
Police are trying to identify four people in the shooting death of a former aide to Gov. Andrew Cuomo.
Life has marched on at the corner of Bedford and Montgomery, each passing night a reminder that time hasn't stopped, and neither has the pain.
"It's been a very difficult and unimaginable time for our family," said Trenelle Gabay, widow.
Trenelle spoke publicly for the first time about her loss. Her husband Carey was gunned down during an annual night of joy.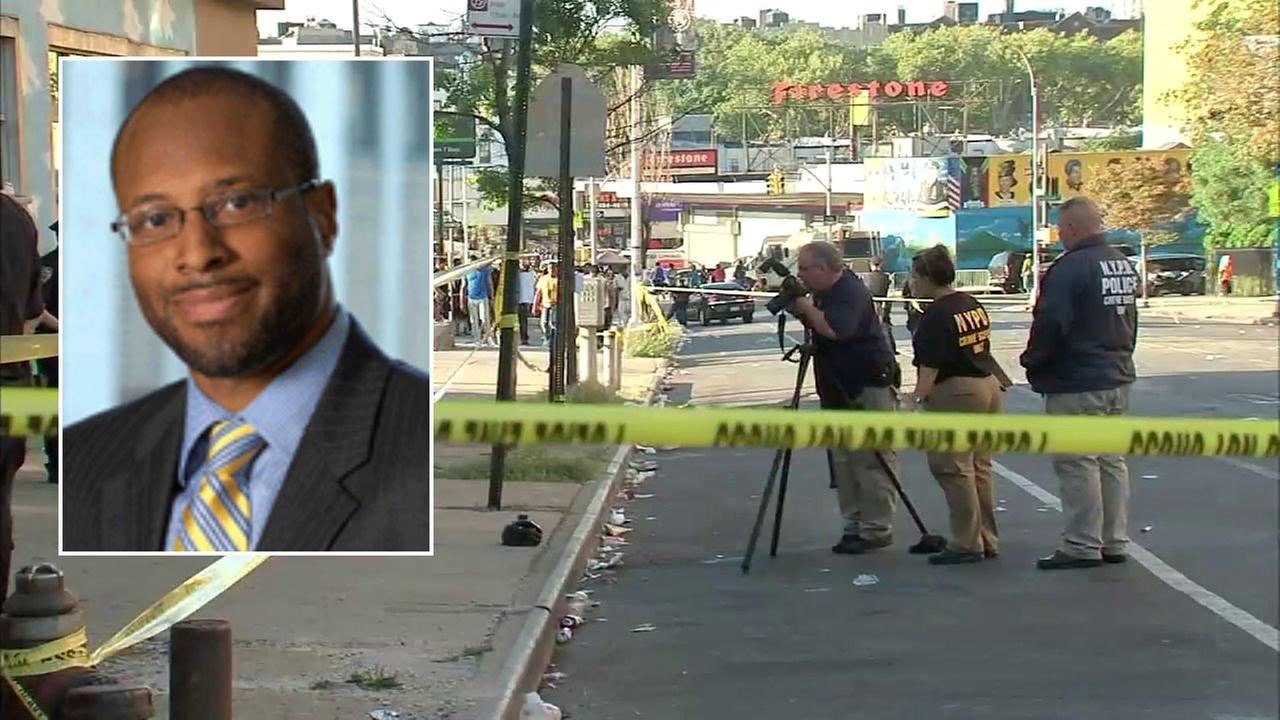 "My husband was in the midst of this very celebration of our heritage and never made it home due to the gang and gun violence," Trenelle said.
It happened last September, in the midst of J'ouvert, an all-night parade that celebrates the end of slavery, and precedes the annual West Indian Day Parade.
But then came what police describe as a gang related gun battle.
Surveillance video from that night shows the stampede of panic.
Gabay, a legal aide to Governor Cuomo, never made it to safety.
He was shot in the head and laid in a coma for a week before his family took him off life support.
"We have 11 full time detectives working on this case," Police Commissioner Bill Bratton said.
Those detectives are eager to question four people, three men and a woman, they believe were involved.
Two of the men appeared in video cops released days after the shooting.
Police Commissioner Bratton says they all likely live close to the crime scene. Someone knows who they are.
"That's my next door neighbor, that's the guy lives upstairs. That's the guy comes into my bodega every day. It should not be too hard for the community to rally around this information and help us contact these people and move this investigation farther down the line," Bratton said.
Gabay's widow is working with police and event organizers to improve security at this year's event on Labor Day weekend.
Meanwhile, the reward is now more than $22,000 for the person who makes the call that can crack this case.
RELATED STORIES:
Video released of two suspects wanted in shooting of aide to Gov. Andrew Cuomo
Sketch released in shooting of Cuomo aide; Eric Adams looks to increase parade safety
Gov. Cuomo aide still critical in induced coma; $12,500 reward offered in shooting
Viewing, wake for Carey Gabay, Cuomo aide shot before West Indian Day Parade