SYOSSET, Long Island (WABC) --
An SUV smashed through the Prestige Barbershop on Long Island, sending two people to the hospital with minor injuries.
Witnesses say if the driver didn't have the presence of mind to warn them, this would have been a lot worse.
"He just stuck his head out of the window and said, 'Everybody move I can't stop the car,'" said Hamzah Obeidat, a witness.
"I could see a car it wasn't speeding, but he drove to the window. I heard the guy yelling that the brakes were not stopping," said Ralph Haimob, the barbershop owner.
It's still not known why those breaks failed to work.
It happened just before 5 Friday afternoon at a strip mall near Underhill and Jackson avenues in Syosset.
Witnesses say people were bleeding and some suffered neck and leg injuries.
"We grab some alcohol bottles some first aide stuff. We went over there and started helping out, paramedics took over," said Christian Perea, a witness.
Here's a photo captured by NewsCopter 7 showing paramedics taking away one of the people hurt: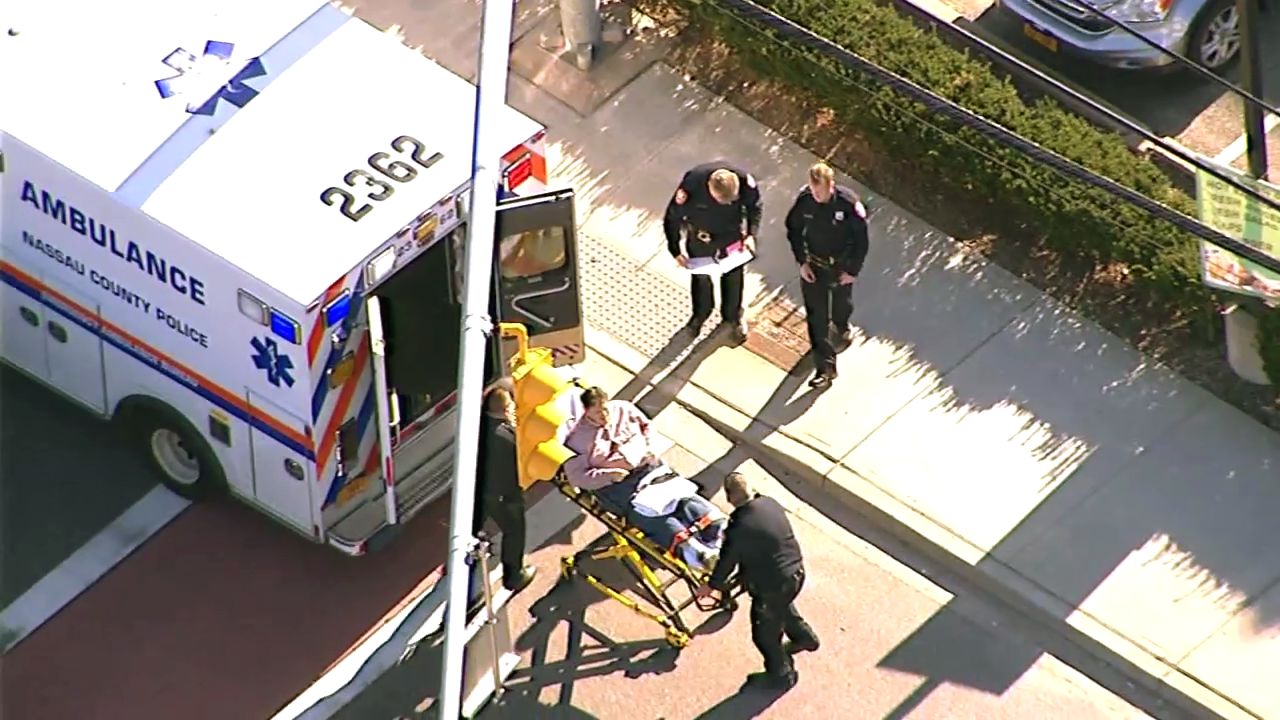 As crews boarded up the business Friday night, police conducted their investigation.
The shop owner says looking at the damage is yet another reminder of the close call.
"Thank God, it could've been a lot worse," Haimob said.