PELHAM GARDENS, Bronx (WABC) --
Police have arrested a man who is wanted in the attempted lurings of young girls in the Bronx.
26-year-old Osita Enweronye was wanted in connection with trying to lure at least four young girls - three attempts happening on Friday morning.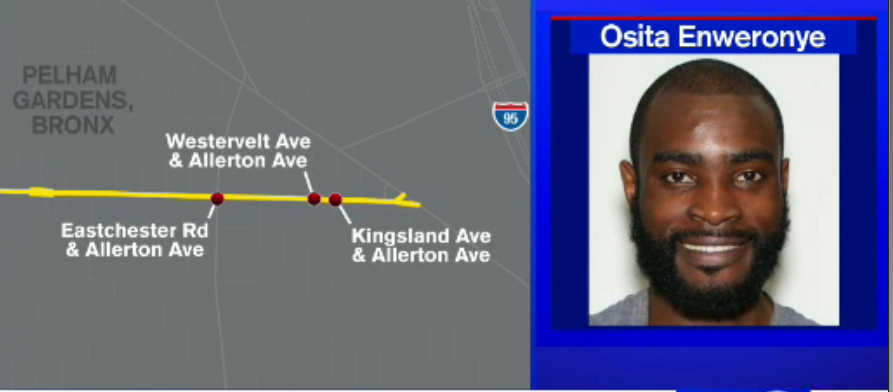 Police say three separate incidents happened between 7:50 and 8:05 Wednesday morning. Enweronye attempted to lure an 11-year-old girl and two 12-year-olds walking on Allerton Avenue. Polce say he told one of the girls he wanted to take her shopping.
Investigators say he is also linked to a similar situation on April 8th. In that case, he is accused of grabbing the arm of a 13-year-old girl, also on Allerton Avenue.
"If they're going to school, they should be with a parent or an adult, especially early in the morning" says Camille Frith.