SOUNDVIEW, Bronx (WABC) --
Police are searching for a man who they say tried to rape a woman inside her apartment building in the Bronx.
The 29-year-old victim of attempted rape spoke briefly to Eyewitness News behind the door of her apartment in the Soundview section.
"I'm happy nothing happened to me, I don't want to talk, because I'm afraid for my kids," she said.
Now, investigators would like to a man who was seen on surveillance, wanted for questioning in connection to the attempted rape that took place at 8:30 on Friday night.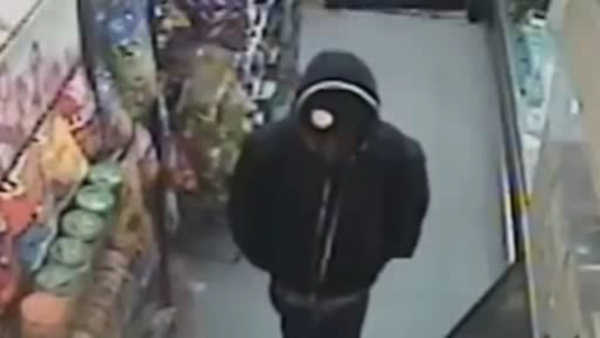 The suspect is seen making his way to a bodega. Not long before he was captured on camera, a few blocks away, investigators sat a man approached the woman from behind as she entered a residential building near Croes Avenue and East 174th Street.
"I walk around here with my babies, so now I'm scared," said one area resident.
Investigators say she was pushed into the lobby, her mouth was covered, and she was groped under her clothes. Police then say the suspect tried to take off what she was wearing, and she resisted.
Anyone who recognizes the man, or has information about the incident is asked to call police immediately.