BERGEN BEACH, Brooklyn (WABC) --
The NYPD says an officer shot a man who charged at an officer with a dagger in Brooklyn.
The man was making his way through a Bath Beach neighborhood kicking car doors. When police officers arrived to check on reports of a man 'acting irrationally' at the corner of East 68th Street and Avenue T, they paid a visit to the apartment the man went into.
When police approached the door, they saw 27-year-old Simon Zemshmin through the window holding a dagger. Police say the dagger, called the 'Phurba Dagger' is a replica from the movie 'The Shadow'. It is 8-9 inches in length, with a 4-5 inch blade.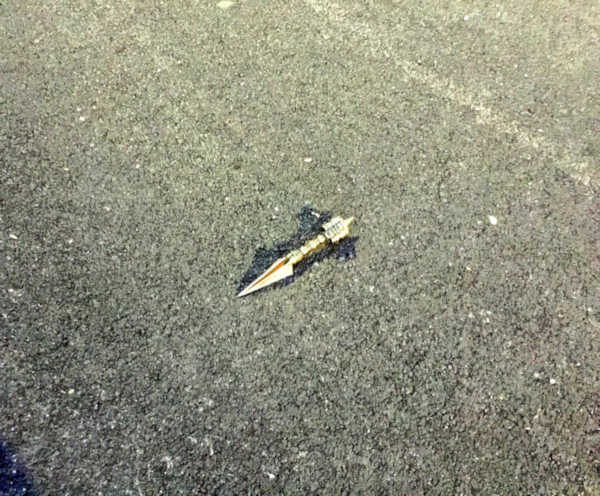 Photo: @NYPDNews/Twitter
Zemshmin immediately ran towards the officers, and charged at them. Police say as the officer backpedaled away, he fired two shots, striking Zemshmin in the stomach.
The man was taken to Brookdale Hospital where he is currently in stable condition. Eyewitness News is told his injuries are not life-threatening. Police will continue to investigate at the scene.