NEW YORK (WABC) --
Former NYPD officer Peter Liang was spared jail time in the sentencing phase of his manslaughter conviction in the accidental shooting death of Akai Gurley in a darkened Brooklyn stairwell, but in addition to five years probation, he received 800 hours of community service.
Now, Eyewitness News is getting an exclusive inside look inside the facility where Liang is serving his sentence.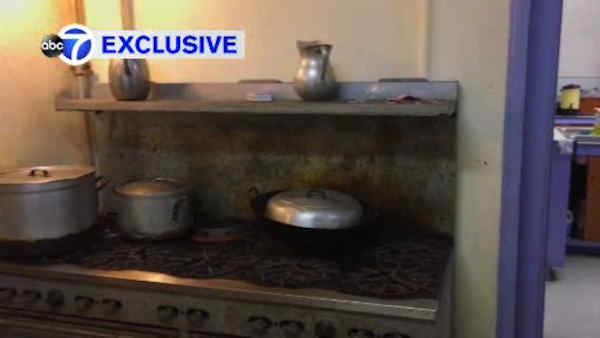 It is a community center in the city that primarily serves Chinese American senior citizens, and it is where the ex-rookie cop began his service Monday and will spend the next six months of his life.
We're not naming the center or its location due to privacy concerns, but Liang is mopping floors and serving meals to the elderly, among other duties. He started serving his sentence Monday.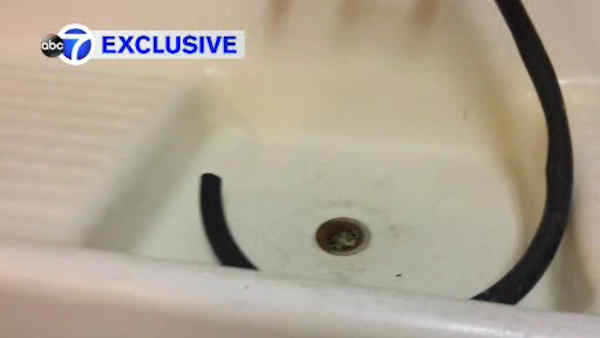 Julia Kuan is an attorney advising the center on alternative sentencing.
"It's the type of work that anyone, any regular person would be required to do in their lifetime, and it's something that's sort of a humbling experience, also," she said. "And I think that he will gain something from it, and so will the center."
Liang was convicted in January
for killing Gurley, when the bullet he accidentally fired ricocheted off a wall and struck his victim in the chest. Prosecutors argued the former cop acted recklessly, but still,
Brooklyn District Attorney Ken Thompson recommended no jail time
.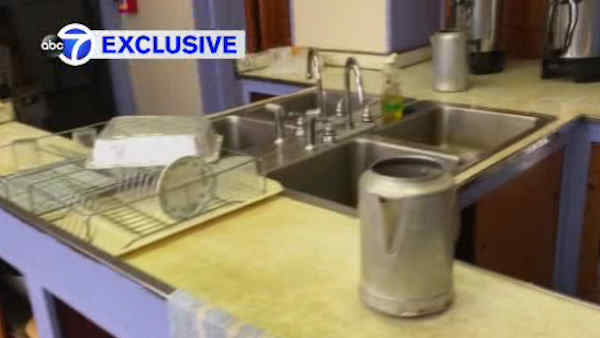 Liang was facing up to 15 years in prison, but when
he was sentenced in April
, the judge reduced the charge to criminally negligent homicide, saying there is no evidence that Liang was aware anyone was in that stairwell.
Kuan says mass incarceration is destroying communities of color.
"I think a lot of people feel that," she said. "Why are African American and Hispanic men, for the most part, often incarcerated and not given a chance to do community service? And this Asian American police officer is given the chance to do community service? And I think my answer to that is two wrongs don't make a right."
The community organization released a statement that reads, in part, "While we are deeply saddened at the shooting death of Mr. Akai Gurley, an innocent man; we respect the court's decision and we sincerely hope both the African American and Chinese American communities can work together from this tragedy to improve and reform the criminal justice system."
Gurley's loved ones and supporters, however, have repeatedly expressed their anger with the judge's sentence and the DA's recommendation for no jail time.
They believe Liang received special treatment because he was a police officer.