EAST NEW YORK, Brooklyn (WABC) --
A Brooklyn woman is in the hospital after she was badly beaten during an attack on the street.
It's not the best angle and it passes in the blink of an eye. But in the video obtained exclusively by Eyewitness News, you can see a man in a red t-shirt riding his scooter past the camera.
What cops say he did next will haunt Gladys Rodriguez, 66, for the rest of her life.
"Coward. It's a coward," said John Bair, the victim's friend.
Her devastated friend came to the scene when he heard the news, and found her reading glasses on the sidewalk.
"I'm hoping that these aren't hers, but obviously they are," Bair said.
Rodriguez was walking home from work late Tuesday night along Fountain Avenue in East New York, when cops say the man on the scooter jumped her.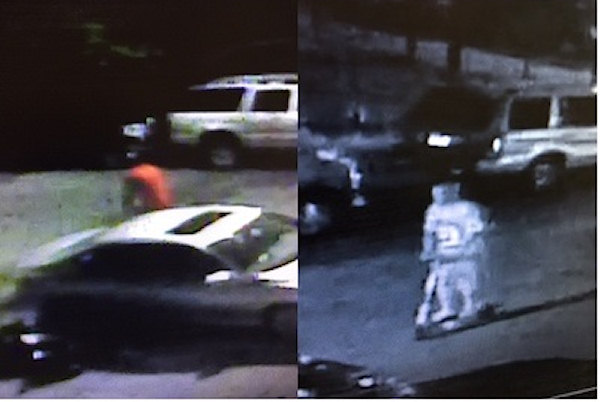 "This wasn't his first rodeo. He's probably done this a lot of times," said Dan, an eyewitness.
Because the suspect is still out there, a neighbor named Dan asked that we conceal his face on video as he described what he saw that night.
He says he watched the suspect standing in front of an abandoned house kick the helpless woman when she was already down.
The suspect saw him and calmly walked away with the victim's purse. Dan called 911.
"I've never seen anybody like that, like whole entire face was puffed up. One of her eyes, I don't think she could see through one of her eyes. And then like I see the back of her heads it's just like blood gushing out from everywhere," Dan said.
"Coward. It's a coward. The woman is a little shorter than me, very fragile, and she doesn't bother nobody," Bair said. "Doesn't anybody realize that could be their mother, their grandmother?"