LONG ISLAND CITY, Queens (WABC) --
The 69-year-old man who was pushed down stairs at a Queens subway station last week said he's feeling great knowing
an arrest has been made in the case
.
Police arrested 44-year-old Jerome Blakely on assault charges Monday. He was arraigned Tuesday and his bail was set at $200,000.
Here's a look at video showing him walk into the courtroom for the hearing:
From his bed in a rehab center, victim Eqwuato Amulu spoke exclusively to Eyewitness News about the ordeal that left him with a fractured knee and other injuries.
"My face, my nose, my shoulder, even now I cannot use my shoulder," Amulu said. "My neck. I cannot turn very well."
Amulu was at the 36th Street Station M/R subway station in Long Island City last Wednesday, when he was allegedly shoved by Blakely. Amulu fell six feet down a flight of stairs. The incident was captured on surveillance video.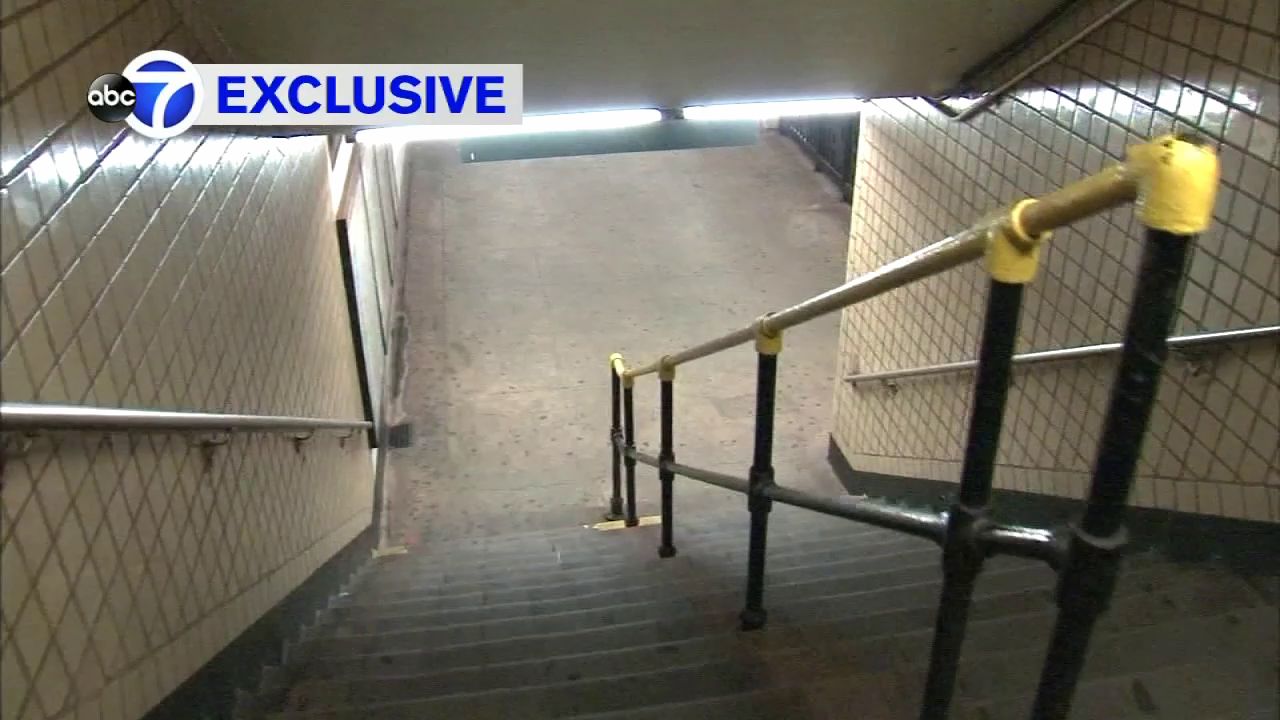 "He never asked me nothing. I didn't talk to him. He didn't talk to me. All of a sudden he pushed me," Amulu said.
Investigators said Blakely gave multiple statements to police and prosecutors. He claimed he bumped into the man.
"I was walking down the stairs of the subway, realized I was on the wrong track. I was in a rush and going fast. I saw a big guy in front of me," Blakely said. "I probably bumped into him but nothing intentional. That's me in the video."
Amulu said he just wants to know why this happened to him. He said he doesn't know the man who did it to him.
Blakely's next court hearing is set for Aug. 12. He has a criminal record with two felony convictions, a misdemeanor conviction and two failure-to-appear violations.