NEW YORK (WABC) --
Monday's hot temperatures fueled strong storms in the New York City region that knocked down trees and caused damage across the area.
The storms first started mid-afternoon, prompting severe thunderstorm warnings for parts of New Jersey and New York, including New York City.
A flash flood warning was in effect for most of the region.
Click here for the latest watches and warnings
.
RELATED: 10 photos of Monday's rainbow you won't want to miss
Trees were reported down in East Elmhurt in Queens, and other damage was reported in the region. This photo from Queens Spy Shop shows a tree down on 95st and 96st and Astoria Blvd: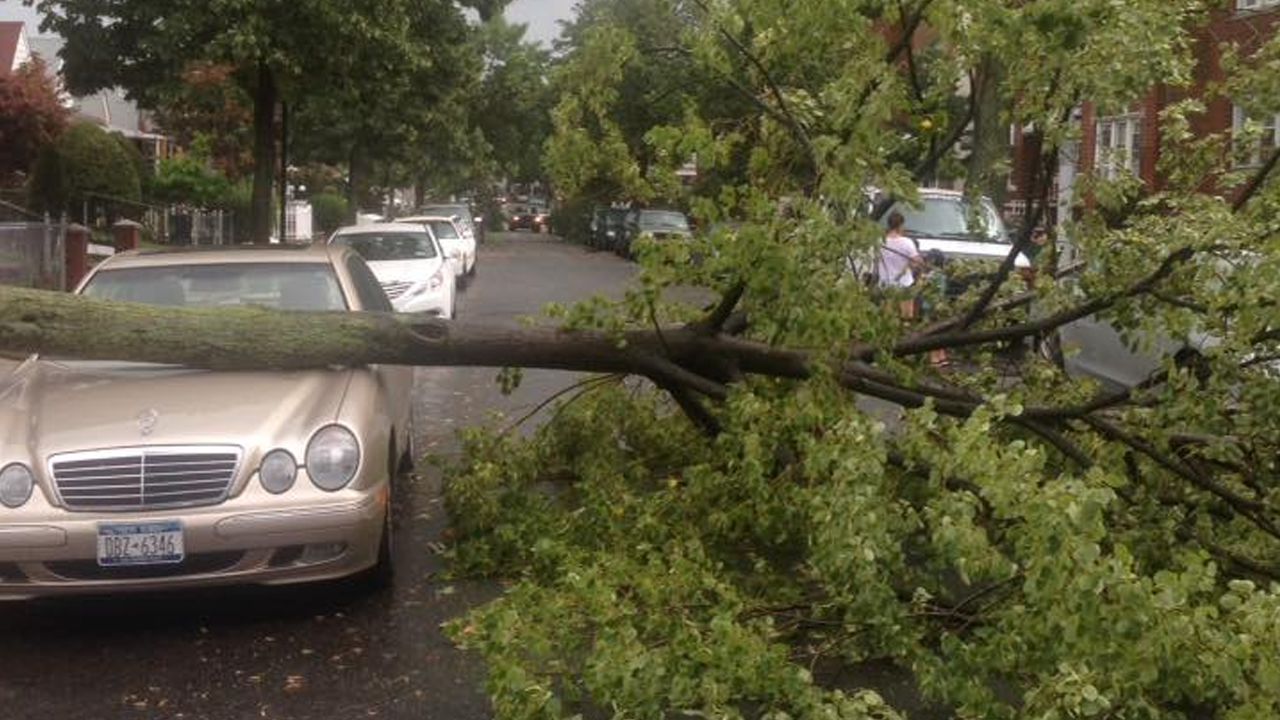 LIRR IMPACTED
The LIRR has restored limited eastbound service from Penn Station, and westbound service has been restored as well. Earlier, all Long Island Rail Road service between Penn Station, Atlantic Terminal, and Jamaica is suspended in both directions due to weather-related signal problems. NYC Transit is cross-honoring at Jamaica (Sutphin - Archer) for service to Penn. Additionally, the Port Washington and West Hempstead Branches remain suspended, and there is limited service on the Long Beach Branch
PHOTOS AND VIDEO
An Eyewitness News viewer posted this video of rain leaking into an LIRR train:
Water poured into the subway station at Penn Station:
There have also been reports of street flooding in Hoboken, New Jersey:
And this incredible video shows lightning striking the Empire State Building in Manhattan:
Click here to track the storms on AccuTrack Radar
.
Have photos or video of severe weather? Send it to use via Twitter or Instagram using the hashtag #abc7ny.
Stay with abc7NY for the last on this developing story.