MASPETH, Queens (WABC) --
Authorities are on the scene of a police-involved shooting in Queens Monday that left two people hurt.
The incident happened at 66th Street and Hull Avenue in Maspeth just before 2 p.m.
Police say 37-year-old Felix Perez of Brooklyn was shot in the groin and a woman was found outside the location in the street with a head injury.
They were both rushed to Elmhurst Hospital in serious but stable condition.
Part of the ordeal was captured on a cellphone by an Eyewitness News viewer. At least one shot can be heard in the video. Watch it here:
Authorities say Perez is a burglary suspect who had been spotted on the homeowner's nanny camera while she was at work. She called police and met officers at the building, and after gaining entry, an officer encountered the man in a rear room. A struggle ensued, and the officer discharged his weapon one time, striking the man in the groin area. He then fled the scene, and a foot chase ended with the suspect in custody.
Perez is described as having an extensive criminal history. In fact, he was just released from prison on June 2, 2016.
The woman injured at the scene was initially suspected of being shot, but she apparently was hurt some other way. Investigators were trying to determine if she suffered some sort of medical condition and fell, and a small piece of wire cable was removed from her scalp during a surgical procedure.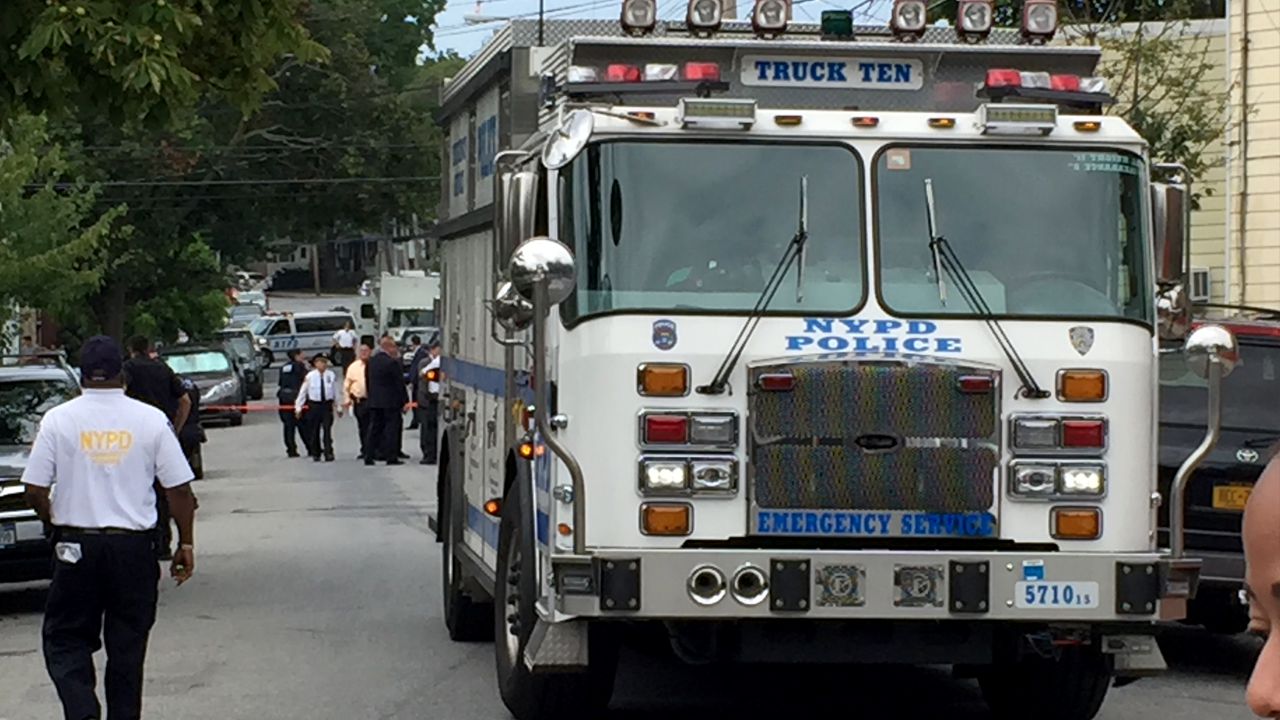 The 36-year-old woman was the homeowner who called 911 and was just chasing after her dog "Lisa".
Cell phone video showed her running from the front door while holding a dog shortly before the gunfire was heard. The dog got out when she let officers into her home.