SECAUCUS, New Jersey (WABC) --
At least two people were injured after a wrong-way wreck on Route 3 West Wednesday morning.
"Quite honestly the fact that she left her home and got this far is really a miracle," said Michael Gonnelli, Mayor of Secaucus.
From Cherry Hill to Secaucus, investigators are trying to find out why an 84-year-old woman was driving the wrong way on Route 3.
They say her family is trying to find out why she was in North Jersey.
"We called the husband and he didn't seem to have a clue as to why she was in the area," said Chief Kevin Flaherty, Secaucus Police Department.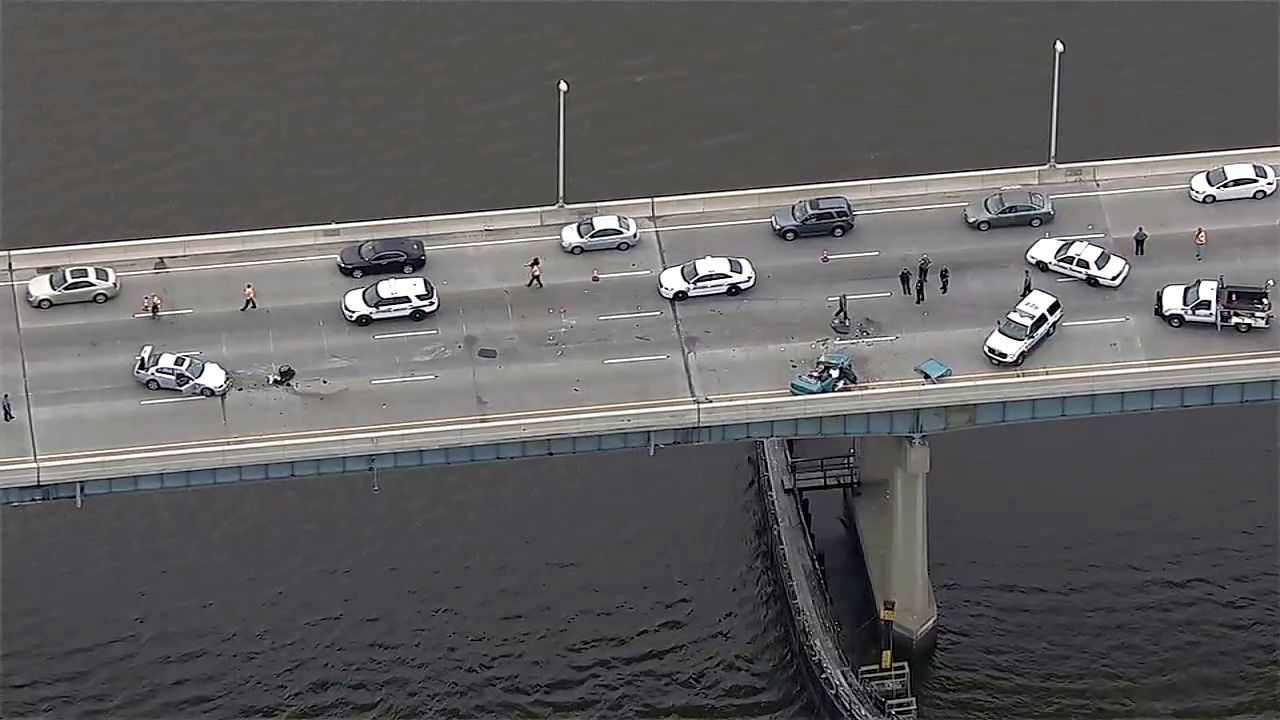 Cell phone picture captured the Dodge Neon she was driving without a roof after she had to be extricated.
She hit a BWM head on.
It happened in the westbound lanes of Route 3 on the Hackensack River Bridge just after 7 a.m. Wednesday.
"We're still trying to figure out why she entered the highway, it's not that easy of a task to enter it, there's not much before Giant Stadium, and we're trying to figure out how she got through this," Chief Flaherty said.
The accident added a layer of delays to the morning commute.
"This is a busy hub, 10's of thousands of cars going through it every day, but stuff like this doesn't happen that frequently, and when something like this happens it has an impact, but what can you do, you just have to work with it and deal with it," Mayor Gonnelli said.
There is no immediate word on the extent of the injuries.