JERSEY CITY, New Jersey (WABC) --
Bail was dramatically reduced Wednesday for the Pennsylvania gun range owner charged with bringing a truckload of weapons into the Holland Tunnel.
John Cramsey is expected to be released after his cash only bail was changed to a bond, requiring only 10 percent to be paid. But the question remains, why was he bringing those guns into Manhattan?
Cramsey had a 12-gauge shotgun, an assault rifle with high-capacity magazines, five hand guns and some drugs in his vehicle when
he and two others were stopped back on June 21
. He has been in custody ever since because he was unable to come up with the $75,000 cash-only bail.
After hearing both sides, Judge Mitzy Galis-Melendez changed the bail to $175,000 but allowed bond, meaning a bail bondsman can secure the money using property and other collateral to have Cramsey released. The 50-year-old nodded to his supporters, who cheered as he left the courtroom.
Many support his intentions, after Cramsey claimed he was heading into Queens to rescue a teenage girl who apparently had a heroine habit.
"I've heard the stories, I've done the research, I've read about him," supporter Donna Maiolini said. "I've been behind him since the day he got pulled over."
His daughter died from an overdose, and Cramsey made it his cause to help other families trying to save their loved ones break their addiction before a tragedy.
Port Authority police stopped his vehicle, covered in gun rights stickers, and police say the weapons were easily visible.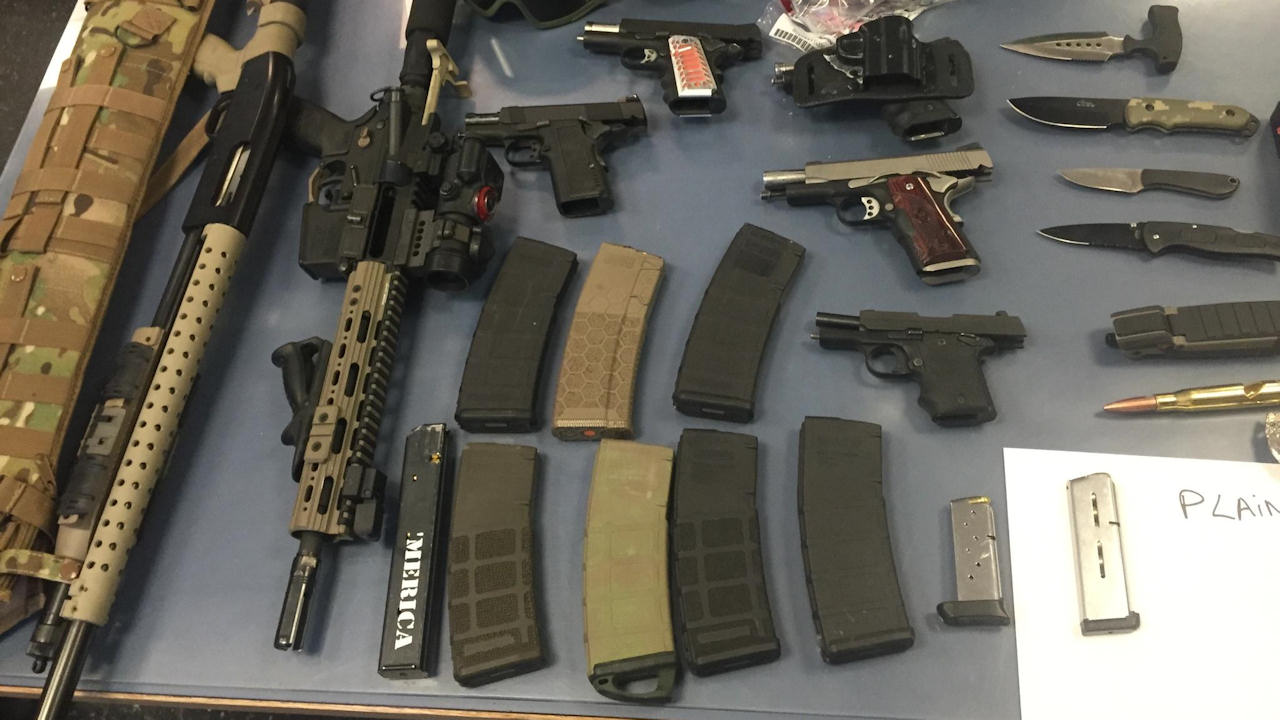 His lawyer admits he didn't expect his client to have a shot at freedom in the hearing.
"Up until this time, everybody seemed to think that this man was a vigilante, and he was a crazed individual," attorney James Lisa said. "I think it was important for the judge to meet him and see him for who he was."
Cramsey faces seven counts of unlawful possession of firearms, although his lawyers say the gun were legal in the state of Pennsylvania.