NEW YORK (WABC) --
A winter weather advisory was in effect for parts of the Tri-State area Tuesday as light snow fell around the region Tuesday.
Periods of snow began around 10 a.m. and continued through the afternoon, winding down in early evening with a coating to an inch in New York City, Long Island and central New Jersey. Up to 3 inches fell in parts of the northern and western suburbs.
Here are the latest headlines for this event: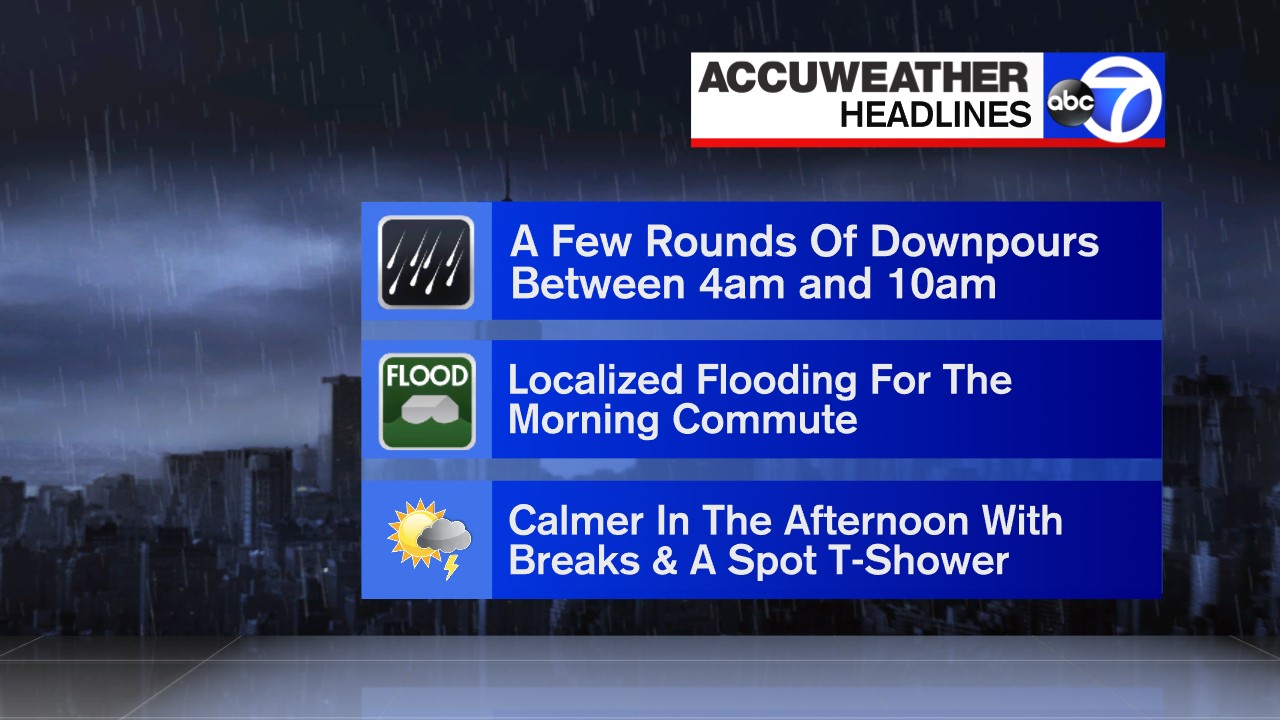 Tuesday's high temperature will be 36, going up to the mid-40s on Wednesday. Anyone who ventured out on the roads or sidewalks was urged to travel with caution in the possibly slick conditions.
The winter weather advisory extended until 6 p.m. Tuesday and covered western Bergen and Passaic counties in New Jersey, northern Westchester, Rockland, Putnam and Orange counties in New York, and Fairfield County in Connecticut.
Click to watch the 7-day AccuWeather forecast
and get the all the weather any time at
abc7NY.com/weather
.