SHIP BOTTOM (WABC) --
Firefighters battled a multi-alarm fire at a commercial building containing a law firm in Ship Bottom on Long Beach Island, New Jersey on Monday.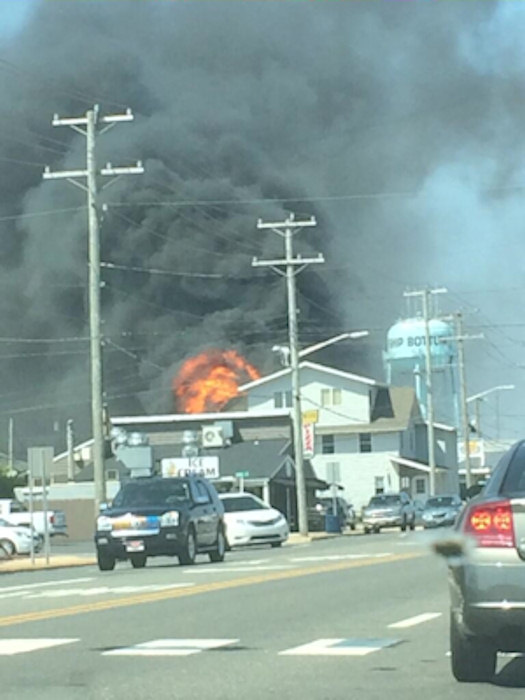 Flames and smoke rising from the scene of a multi-alarm fire in Ship Bottom, Long Beach Island on Monday, July 7 (Photo from Camille Krupa @camilleleeee via Twitter)
The fire broke out around 3:30 p.m. at 2119 Long Beach Boulevard.
Smoke rising from the fire could be seen from miles around. This photo submitted by Eyewitness News viewer Kimberly Stein-Pereira via Facebook.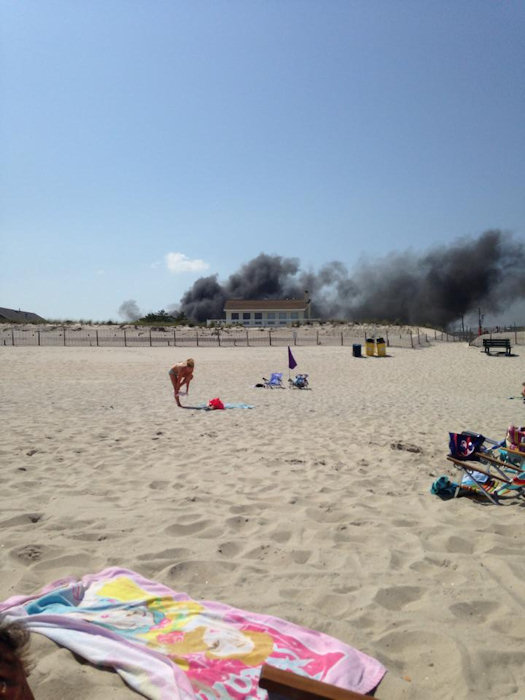 Authorities say the building is home to the Shackleton and Hazeltine law office. The building was evacuated. No injuries were immediately reported.
By 4:30, the flames were largely out and helicopter aerials showed firefighters hosing down hot spots. The roof of the building appeared badly damaged.
According to eyewitnesses posting on our Facebook, the building is located one block from the beach and the restaurant next door was rebuilt after Sandy.
Many people were also tweeting about the fire. We posted some of their comments and photos below.