CRANFORD, N.J. (WABC) --
Two former employees of a Cranford daycare center were in court Friday, accused of instigating and encouraging fights among a group of children in August.
They pleaded not guilty and were released without bail. They are scheduled to return to court Oct. 15.
Acting Union County Prosecutor Grace Park on Tuesday announced the arrests of 22-year-old Erica Kenny and 28-year-old Chanese White. They are charged with fourth-degree child abuse, and Kenny additionally is charged with third-degree endangering the welfare of a child.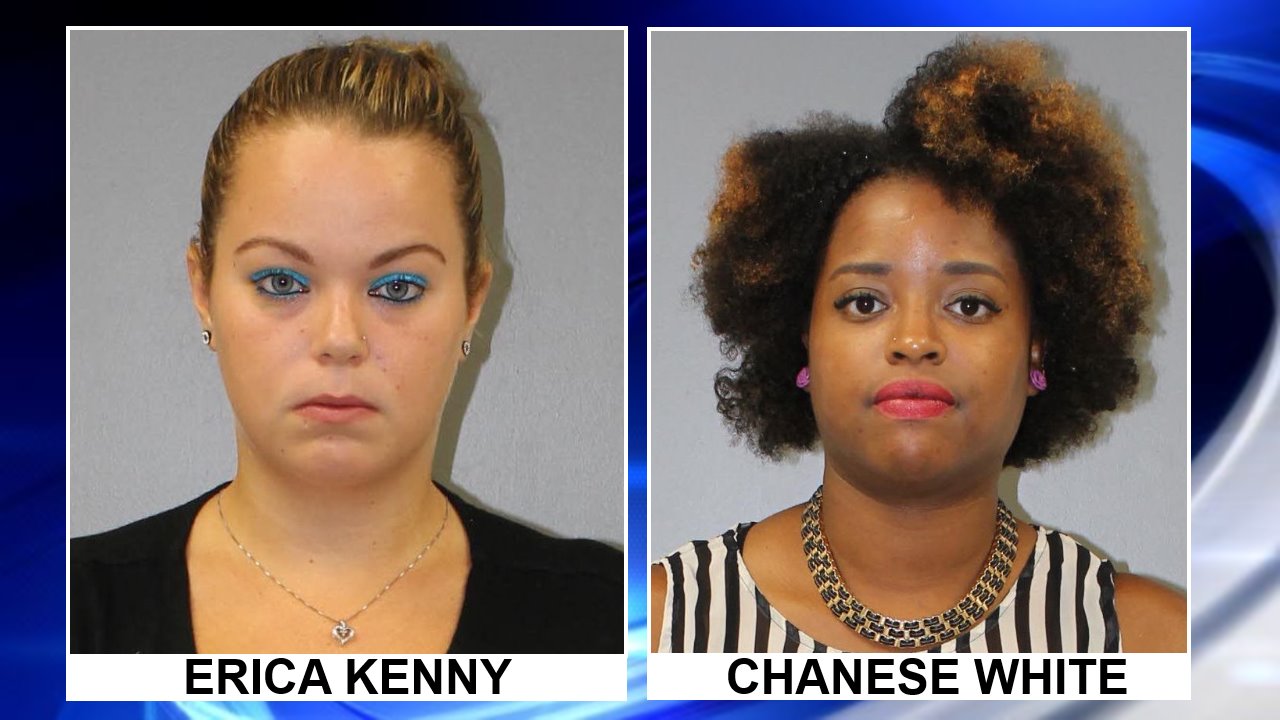 An investigation by the prosecutor's office alleges that the defendants instigated fights among children ages 4 to 6 at the Lightbridge Academy on South Avenue East in Cranford on at least one day in mid-August.
Kenny is further accused of recording video of the fights with her cell phone and sharing the video clips with several friends on social media via Snapchat.
Prosecutors say that in the video clips, Kenny can be heard referencing the activity as "Fight Club," quoting from the book and movie of the same name in encouraging the children to engage each other physically.
Approximately a dozen boys and girls at the daycare center can be seen in the video clips shoving each other to the ground and attempting to strike each other.
The children involved in the fights are not believed to have suffered any serious injuries. However, the investigation into this matter remains ongoing, and anyone with information is being urged to contact Prosecutor's Office Detective Joanne Son at 908-527-4696.
Convictions on third-degree criminal charges can result in sentences of 3 to 5 years in state prison. Fourth-degree crimes are punishable by up to 18 months in prison.
The Lightbridge Academy released a statement saying officials are "shocked and saddened" by the accusations.
"While no children were physically harmed during this incident, we have a zero tolerance policy for anyone who acts in conflict with the core value of Lightbridge Academy - the safety and well-being of children," the statement read. "We terminated the employment of these staff members and have maintained open communication with our parents throughout this process."
Kenny said at the hearing that she had just filled out paperwork for a public defender. White said she was still seeking a lawyer. Both refused to comment to reporters.
Several parents whose children attended the center said they were outraged to learn of the allegations. But many also praised the center for the way it handled the situation.