PLAINFIELD, N.J. (WABC) --
Police are continuing to look for a suspect in a shooting in Union County, N.J., Friday afternoon.
A man was killed and two others injured, including a 6-year-old girl, in a drive-by shooting around 2:30 p.m. on Evona Avenue off West Third Street in Plainfield. There have been no arrests so far, but police said they know who the shooter is and they are looking for him.
Police said three men drove up in a car, and the driver opened fire. Edgar Colon said the 6-year-old and his 9-year-old daughter were playing outside on his front porch, when bullets started flying. The gunfire struck and killed a man, and hit a woman and the young girl. Colon said at least seven shots hit his house.
Anthony Bowles, 24, of Plainfield, was rushed to Robert Wood Johnson University Hospital in New Brunswick, where he was pronounced dead, according to the Union County Prosecutor's Office.
A neighbor who did not wish to be identified said he ran over to help the little girl when he heard the gunshots.
She was shot in the leg, with the bullet passing through her body. "She was crying and scared. She was shaking really bad. We didn't really see the shots in the leg, I'm not sure if it's one or two. She was in front of the property and when she was shot she fell on the ground," the neighbor said.
The little girl is expected to recover from her injuries.
The 33-year-old woman who was struck by gunfire received medical treatment at the scene. Officials said she suffered minor injuries.
Police in Plainfield towed a white Honda sedan from the scene with a smashed driver side window, while searching for clues through the night.
This image from NewsCopter 7 shows a window shot out in a car parked on the street: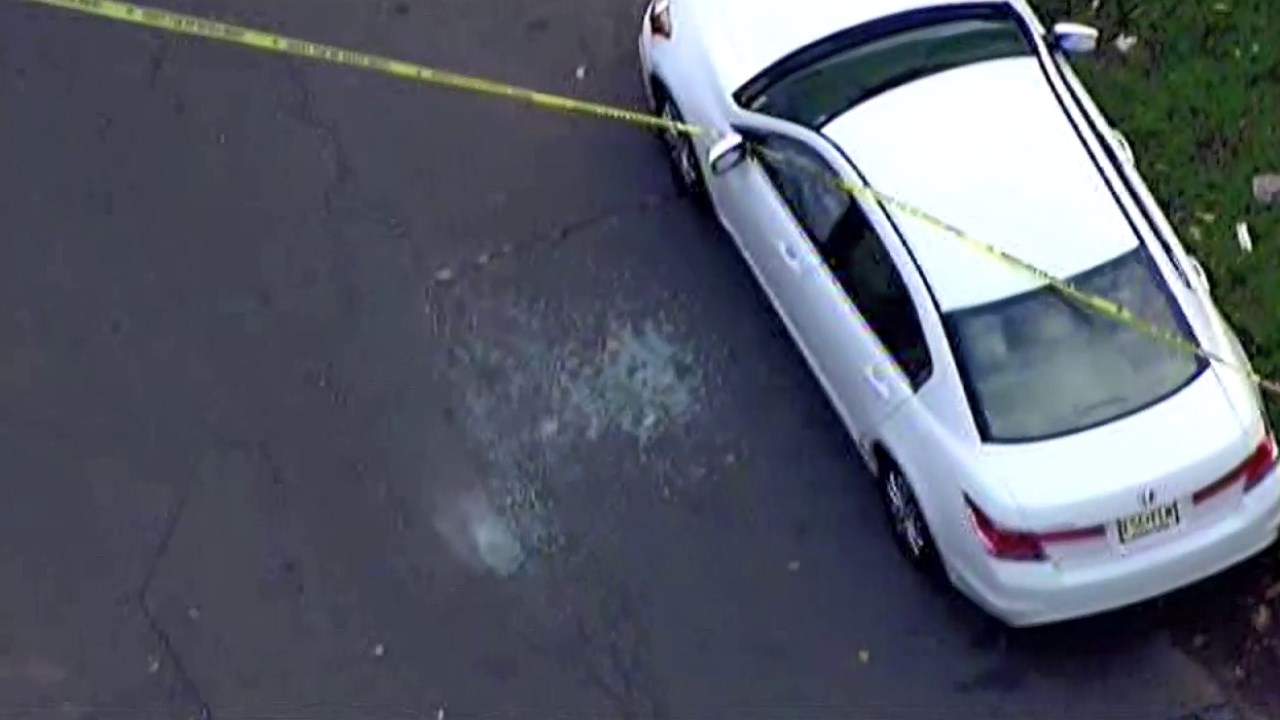 Residents said the neighborhood is known for gang activity and that this is not the first shooting on this block. Down the street, there's a poster offering a reward for information on a shooting in August.
"When I come home this is what I come home to, every day," said Rosey Townsend, a resident.
"There should be able to be a cop on each corner, especially in this area where there's constant, constant shootings," said Gwendolyn Harvey, a resident.
The county prosecutor is asking for anyone with information about the shooting to contact them at 908-358-3048. Union County Crime Stoppers is offering a reward of up to $10,000 for information leading to an arrest and indictment in this case. Call 908-654-TIPS(8477).