In the flood of grief, support and tributes that permeated social media Monday night following the death of comedian Robin Williams, Williams' daughter added her voice with a simple but moving tweet.
Hours after the news was made public, Zelda Williams
tweeted this quote
from beloved French children's classic, "The Little Prince." The quote salutes her father in more than just its thoughts on laughter: The book features a lovable alien, and Williams played a lovable alien in his iconic role as Mork in "Mork and Mindy" early in his career.
After the quote his daughter added, "I love you. I miss you. I'll try to keep looking up."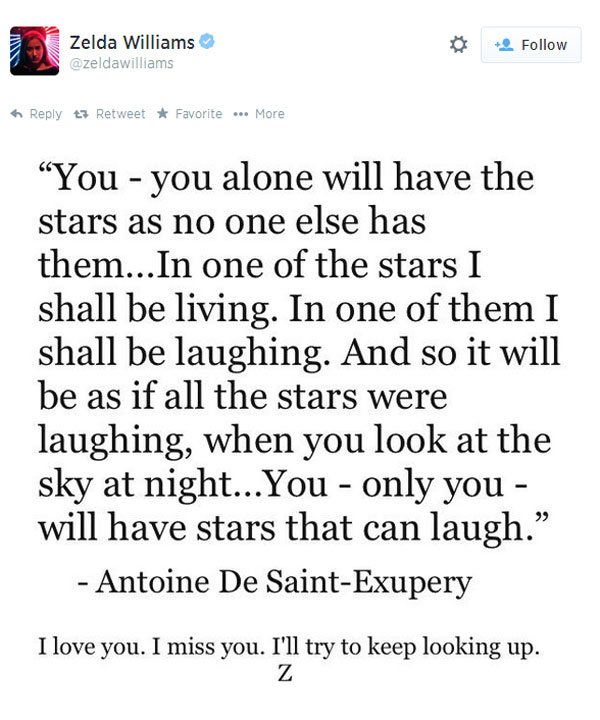 Williams, who had three children, tweeted a happy birthday message to Zelda two weeks ago on her 25th birthday, linking to this
Instagram photo
of her as a child. It was his last tweet.
Williams, 63, died of an alleged suicide Monday.
If you are or know somebody who is having thoughts of suicide, please call the National Suicide Prevention Lifeline at 1-800-273-8255.