SADDLE BROOK, N.J. (WABC) --
A man is in custody, accused of swindling a New Jersey Catholic priest.
He is charged with targeting the priest at St. Philip The Apostle Church in Saddle Brook.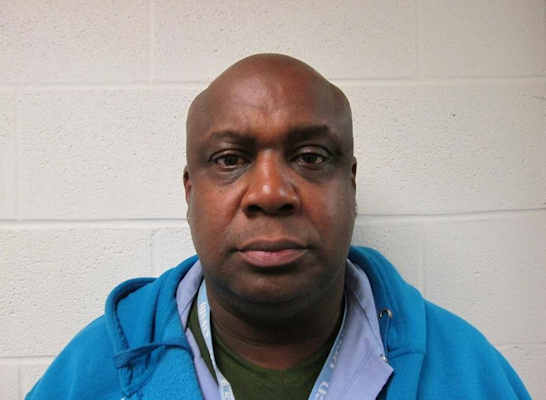 PHOTO: Mugshot of Keith Bennett, who is charged with Criminal Impersonation and Theft by Deception
Police say the man scammed the priest by pretending to be a friend in financial trouble and asking for money.
The suspect, Keith Bennett, is charged with Criminal Impersonation and Theft by Deception.
According to police, Bennett called a Roman Catholic priest last month, claiming to be a friend of the clergyman.
The priest, believing he knew him, arranged to meet him in the church.
The caller contacted the priest another time and stated he could not make but would sent his nephew instead, police say.
About an hour after the call, a male arrived at the church and told the priest he was the nephew of the person who called and was asked to come to pick up the money.
The priest then gave $200 cash to the male and he left.
At some time later, the priest then checked with the person who he thought he talked to on the phone and realized it wasn't him that called.
Knowing he was scammed out of the money, the victim called police and the investigation began.
Saddle Brook police pulled surveillance images from the camera outside the church and shared them with other police departments.
"When they showed me his picture I said I know who that is," said Fair Lawn Detective David Boone.
Boone is also Pastor Boone of Broadway Baptist Church, where he says Bennett once came to him for money. "He approached me in my office, told me he goes to the church and that he knew everybody. I'd never seen him before so I knew right away that something was up," said Boone.
Bennett called the Saddle Brook church, identifying himself as a man the priest there knows well.
"He said he was in financial distress and basically needed a little financial help," said Saddle Brook police chief Robert Kugler.
But Bennett, who the priest does not know, showed up to collect.