Following reports of
an explosion at an Ariana Grande concert
in Manchester, England, Facebook has activated its
"Safety Check"
feature.
The feature allows users to let their friends know they are safe, search for friends in the affected area who are safe, or ask friends whether they are safe.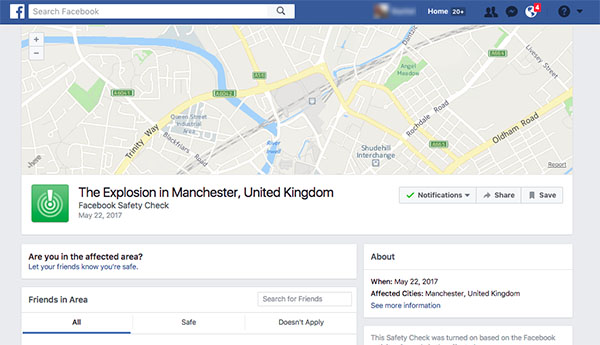 If you or a loved one are in Manchester, social media can be an effective way to let loved ones know you're safe, as 76 percent of people said they would use it to check that information
according to a 2012 Red Cross report
.
Facebook has used the feature for large natural disasters and acts of violence in the past. When earthquakes hit Nepal in April and May of 2015, 150 million people took to Facebook to check on friends and 8.5 million announced that they themselves were safe, Facebook told ABC.