NEW YORK (WABC) --
President Donald Trump's
visit to New York City Thursday
is going to impact traffic in big ways.
The initial plan was for the president to land at JFK Airport and take a helicopter to the Wall Street helipad. From there, he was going to go to a hotel in Midtown, then head to the U.S.S. Intrepid on the west side of Manhattan.
However, President Trump delayed his visit to NYC, due to the health care vote in the House. He arrived a little after 6 p.m. and is skipping his stop in Midtown.
At minimum, here's what you should expect on/off as the president gets on the move:
* FDR Drive between Battery Park and 63rd Street will be closed
* Frozen zones and closures in the area of 55th Street near Fifth Avenue
* Frozen zones and closures along West Street and Eleventh Avenue between 54th and 44th streets
* At some point, 47th Street between Eleventh Avenue and West Street will be closed
Here's a look at the zones where traffic will likely be impacted: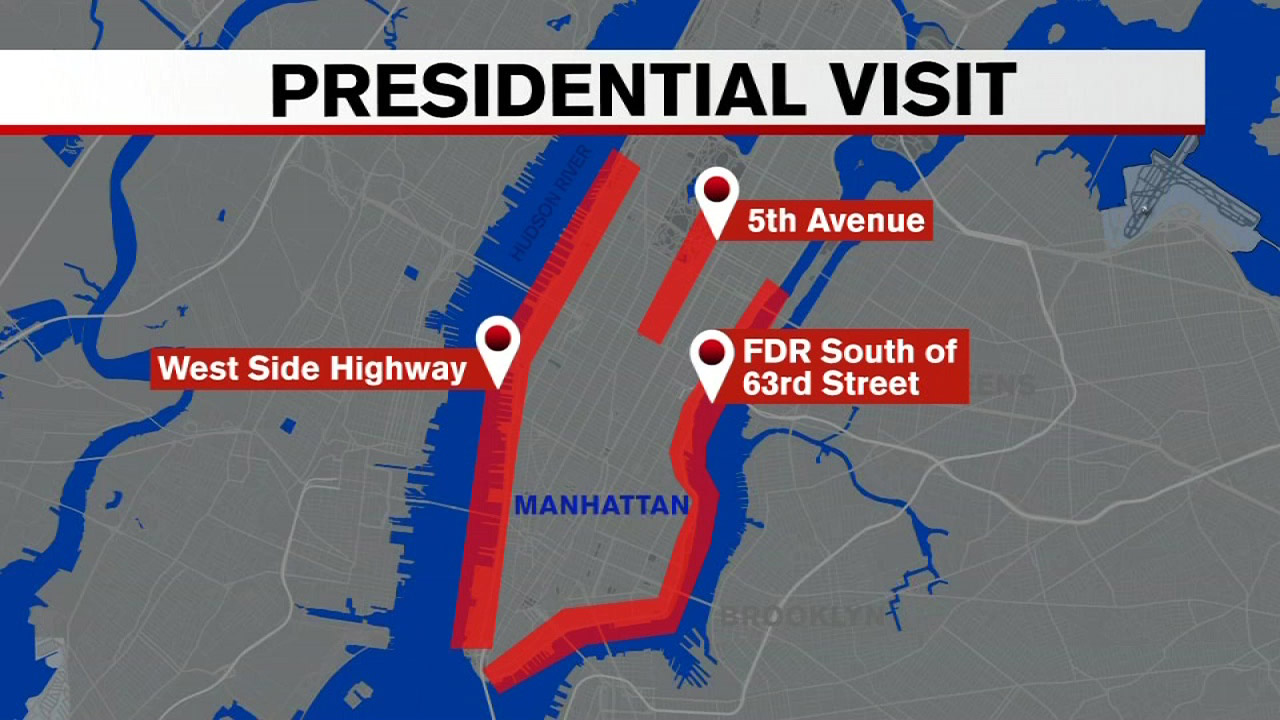 Drivers and commuters should expect other delays and road closures throughout President Trump's visit.
Stay with Eyewitness News and abc7NY for complete coverage of the president's hometown visit.