Think epic. Think exhilarating. Think enchanting.
In Ireland you can expect the very best, with incredible landscapes, warm, friendly people, and villages that are pure charm. Delve into Ireland's Ancient East, where compelling stories will grab your attention; feel the ocean's blast and travel a coastline like no other on the Wild Atlantic Way; or see unforgettable sights along the Causeway Coastal Route. The Time is right....Jump into Ireland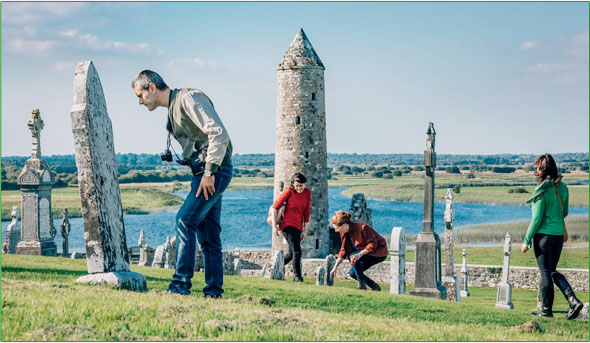 Genealogy : Curious about your Irish ancestors? Here's how to get started on an adventure into your past...1. Establish basic facts
Make a list of siblings, parents, grandparents, and cousins, as far back as possible. Include names, dates of birth, where they lived, and were born. If you don't know, ask relatives. Gather any material you can, including letters, birth, marriage or death certificates, photos, or even memorial cards and locations of family graves. Focus your research first on where you know the ancestor spent the last years of their life. Karel Kiely of Roots Ireland recommends trying to find out where they died, if they appear in ships' passenger lists, newspapers, or have naturalization or census records in their own country. Collect as much information as you can and keep notes.
2. Think outside the box
You will encounter obstacles along the way, so be flexible. Online databases make a good place to go hunting. Use websites such as the Irish Government sponsored
irishgenealogy.ie
, or build a family tree on
ancestry.com
that faraway relatives can add to. Ireland Family History on Facebook is great for making contacts, while the Ulster Historical Foundation is a useful foundation tracing Scots-Irish and Irish roots (
ancestryireland.com
). Remember that sometimes you don't need to start your research in Irish databases, though, as Karel Kiely advises: "If your ancestor emigrated from Ireland, don't start your research in Ireland. Working back from the known to the unknown, generation by generation, is the only way to be sure."
3. Make the journey home...
New Yorker Gerry Britt, who traced his ancestors back to a small village in County Tipperary, explains the importance of this next step: "Coming here gives you an experience that records just can't. Knowing your family history is one thing - living it is quite another."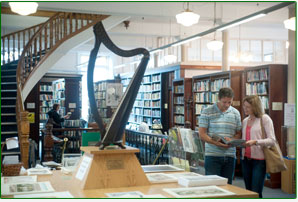 4. Resources you'll find in Ireland
Check out the free walk-in advisory services and census records at the National Library and National Archives in Dublin. At the Public Record Office of Northern Ireland (PRONI) and General Register Office for Northern Ireland (GRONI) there's free access to public records (PRONI), and registers of births, deaths, marriages, and adoptions (GRONI). Dublin's Glasnevin Cemetery holds burial records for over 1.5 million people and a Genealogy Research Centre (
glasnevintrust.ie
), while the Military Archives offers a range of information for the Republic of Ireland (
militaryarchives.ie
). And don't miss the Irish Family History Centre at EPIC Ireland in Dublin, with genealogy experts, family history records, and interactive displays. Many counties boast their own county genealogy centres and a list is available on
rootsireland.ie
5. Have faith
Researching your ancestry is full of pitfalls and sideways turns, but keep going and you'll be rewarded. The right resource, the right help, and the right amount of luck can turn dreams into reality.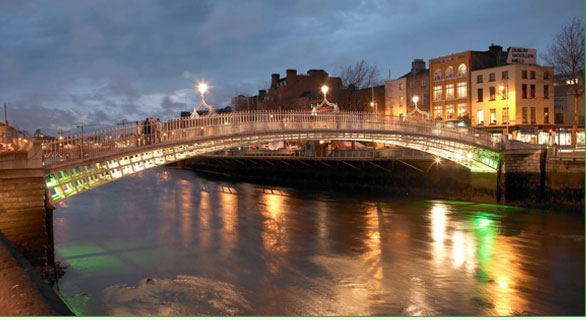 Visit Dublin
Backed by mountains and on the edge of the Irish Sea, Dublin is a place that makes the most of its striking location. Breezy and easy-going, the city is surrounded by gorgeous coastal villages that ooze charm and offer a bounty of cliff walks, castles, cool bars, and craic (fun), and the Dublin Mountains are a walker's paradise.
All this right on the doorstep gives Dublin its edge, but if you're looking to discover the city's distinctive personality head straight to the center. Creative, charismatic, and cultural, Dublin buzzes with energy, from the lively cobbled streets of Temple Bar to the grand galleries of the Irish Museum of Modern Art, the Hugh Lane, and the National Gallery of Ireland.
Walking the city is easy. Crossing over bridges, down small cobblestoned alleys, and past lively pubs, you'll find everything from secret stained-glass windows by Irish artist Harry Clarke on Asdill's Row to boardwalks along the River Liffey. There's Christ Church Cathedral, dating to 1030; Dublin Castle, with a history that stretches back to the first Celtic settlement in the 1st century AD; and stunning Georgian architecture surrounding beautiful city parks at St Stephen's Green, Merrion Square, and Fitzwilliam Square. Step inside Trinity College to see the famous 9th century
illuminated manuscript, the Book of Kells; explore a dazzling collection of prehistoric gold jewelry at the National Museum of Ireland; and get the inside track on Ireland's most famous stout at the Guinness Storehouse, with its panoramic Gravity Bar.
And if you're looking for great things to eat, there's no better place to be. Fast-paced and cutting-edge, Dublin's food scene makes the most of the island's natural bounty in a never-ending stream of hip cafés, street food, and high-grade restaurants. Feast on fresh oysters at the Temple Bar Food Market on Saturdays, enjoy the five-course tasting menu at the acclaimed Forest Avenue, or grab a shellfish pot at the casual seafood eatery of Catch 22 on South Anne Street.
Thanks to its historic traditional pubs, such as the Stag's Head, the Palace Bar, and Kehoe's; an acclaimed theater and music scene; and year-round festivals, Dublin isn't just a great city to visit - it's an adventure in itself.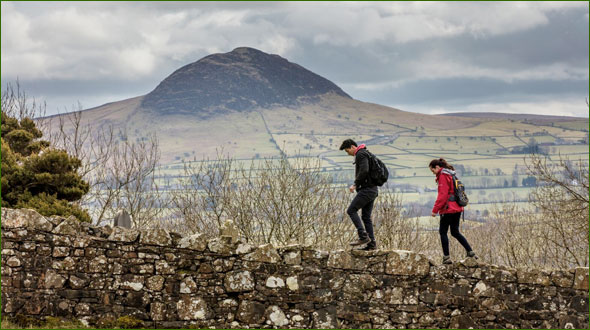 Do something different: Walk with St. Patrick
St Patrick's legacy looms large in Ireland, and to understand the humble shepherd who became a patron saint why not follow in his footsteps. St Patrick's Trail brings you through the places, spaces, and fascinating ancient monastic sites connected to the saint, from the two majestic cathedrals in the city of Armagh to the quietly beautiful Saul Church.
Along the way, visit Saint Patrick's Centre, which tells the story of Patrick's life; Slemish Mountain, where he tended sheep in the 5th century; and Down Cathedral, where his remains are buried.
Get the party started: St. Patrick's Day in Ireland is one of the highlights of the festival calendar, with a fantastic array of events taking place all over the island. In Dublin, the run-up to the big day is a great excuse for a four-day festival (16-19 March 2017) that turns the city into carnival-central. Events take place in quirky and interesting venues all over Dublin, while on the streets you'll witness everything from street theater to céilís (traditional dances). The festival's crowning glory is, of course, the parade - a joyous procession that snakes its way through the historic city streets and wows the crowds. After that, take a walking tour, visit a funfair, enjoy a literary talk, or just relax in one of the Dublin's legendary pubs.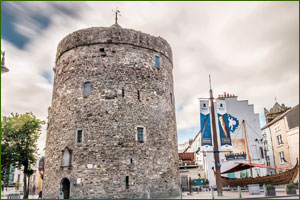 Take a Viking Tour
The Vikings landed in Ireland in the 800s and we haven't stopped talking about them since. Much of the island's Viking history is concentrated in Ireland's Ancient East and the cities and towns of Dublin, Wexford, Waterford, Cork, and Limerick. Make your way to Waterford city, founded by the Vikings in 914, and take a guided walk with the Epic Tour of the Viking Triangle. Or jump on a replica Viking ship in Athlone with Viking Tours Ireland and sail to the monastic site of Clonmacnoise on the River Shannon. What a way to arrive
Traditional Music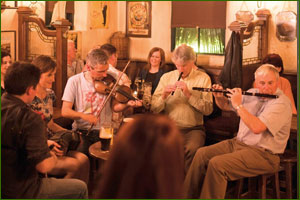 There's nothing like the atmosphere of a traditional music session in Ireland. Toes are tapped, hands are clapped, and everyone joins in as musicians come and go, adding to a great feeling of spontaneity. It's part of what makes Ireland's cities, towns, and villages such captivating places to visit. County Clare in particular is known for its great traditional music villages such as Doolin, Kilrush, and Ennis, and you're guaranteed an amazing experience in the Dufferin Arms in Killyleagh, County Down.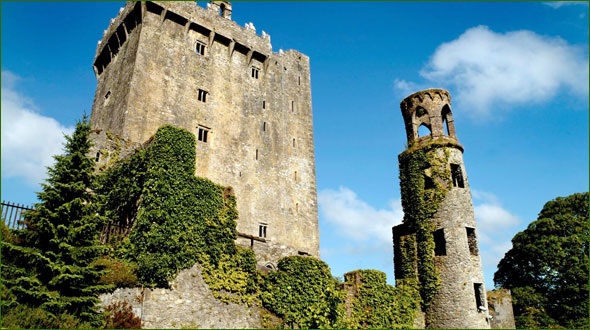 Discover all about Castles
Legend, lore, and lavish surroundings have ensured that Ireland's castles never fail to capture the imagination. Explore these reminders of Ireland's past
1. The magnificent cliff-top
Dunluce Castle
in County Antrim is one of the island's most iconic sights. Teetering on the edge of a basalt outcrop, this structure looks like something straight out of a fantasy film, with steep drops on either side - so steep, in fact, that one stormy night in 1639 the kitchen fell into the sea!
2. Dating to the 13th century and seeming to grow out of the rock around it,
Cahir Castle
in County Tipperary is one of the biggest in Ireland. Over the years, it's been enlarged, rebuilt, besieged, and has witnessed everything from treason to murder. It even starred in John Boorman's Excalibur - take itfrom us, this one's a star.
3. Built in the Scottish Baronial style,
Glenveagh Castle
sits within an area of wild beauty in Glenveagh National Park, County Donegal. The location is simply breath-taking, so it's no surprise that stars such as Marilyn Monroe, Clark Gable, and Charlie Chaplin are rumoured to have vacationed here.
4. With a beautiful location in the historic town of Enniskillen, County Fermanagh,
Enniskillen Castle
was built nearly 600 years ago by the ruling Gaelic Maguire family. Overlooking the River Erne, it traditionally guarded one of the few passes into UIster and today houses the Fermanagh County Museum.
5.
Trim Castle
in County Meath has been many things: fortress, ome, prison, even film set (Braveheart was filmed here). But throughout it all, it's retained its grandeur and imposing height. Built in the 12th century, the castle boasts a 20-sided tower and overlooks the River Boyne.
6. One of Ireland's most famous castles,
Blarney
in County Cork is a magnificent blend of history, beauty, and fun. Kiss the famous Blarney Stone for the "gift of the gab," wander the gorgeous gardens, and soak up the romantic atmosphere in the Rock Close, described by a writer in 1824 as "indeed a fairy scene."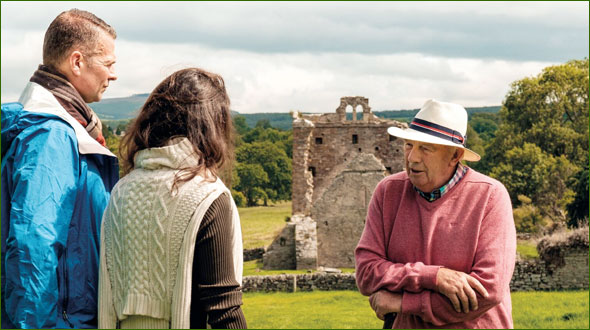 Ireland's Ancient East
Prehistoric passage tombs haunted by the past; stunning monastic sites that once drew scholars from all over Europe; dramatic castles rocked by bloody sieges. This is Ireland's Ancient East, a vast playground of fascinating history, compelling characters, and beautiful green pastures. Comprising 17 counties east of the River Shannon and tracing 5,000 years, here the past comes alive with every step you take, from gracious mansions set in lush valleys to bogs that harbor secrets of Iron Age Ireland. Trace Ireland's maritime history along a coastline with Titanic connections, walk with the Vikings through one of Ireland's oldest cities, and encounter the world of Stone Age man. Ireland's Ancient East brings history to life. It's time to peel back the centuries...
The Wild Atlantic Way ...one of the world's most captivating coastlines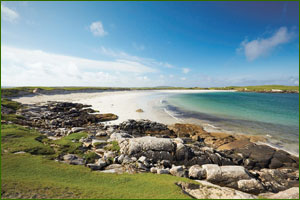 Stretching 1,500 miles along the coast of western Ireland from Malin Head in County Donegal to Kinsale, County Cork, the Wild Atlantic Way is a sensational journey of soaring cliffs and buzzing towns, of traditional culture and epic bays. It's a route that can be driven end to end, or dipped into as the mood strikes. And did we mention that it's the longest defined coastal touring route in the world? At that length, driving the Wild Atlantic Way top to toe is a once-in-a-lifetime experience. But you can also take it in smaller sections, each of which offers incredible sights and charming villages where you can listen to traditional music, eat great seafood fresh from the boats, or join in the fun at an enjoyable local festival
Golf on the island of Ireland
Home of champions. And a place where nature combines with the lie of the land to create some of the most incredible golf courses in the world.
Traditional Crafts
From glassblowing to pottery, weaving to woodwork - craft in Ireland is thriving. Connected to the landscape and calling on skills passed down from generation to generation, craft is an integral part of Irish culture whether it's knitwear, basket-weaving, or lace-making. In Donegal, the hills and the sheep that roam them have led to a rich tradition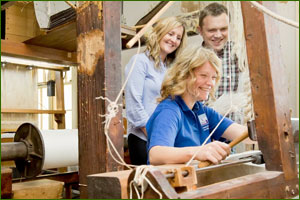 of handweaving, with Donegal tweed famous all over the world. Visit
Handwoven Tweed
in Ardara for great wool blankets and textiles.
The House of Waterford Crystal
Visitor Centre in Waterford is a must-visit to find out about this famous crystal - you can even see pieces created before your eyes.
The Irish Linen Centre,
Lisburn, County Antrim is great for a walk-through of this historic and prestigious industry.
The Claypipe Centre
, County Roscommon, tells the story of the traditional craft of claypipe making, which dates back to the 1700s. Kilkenny's creative spirit can be enjoyed to the full on the
Made in Kilkenny Craft Trail
, which allows you to meet the makers of textiles, ceramics, jewelry, and glass in idyllic locations. Or make your way to
Belleek
in Enniskillen, County Fermanagh, one of the oldest working potteries creating fine Parian china. A tour of the visitor center is ideal for learning about its history.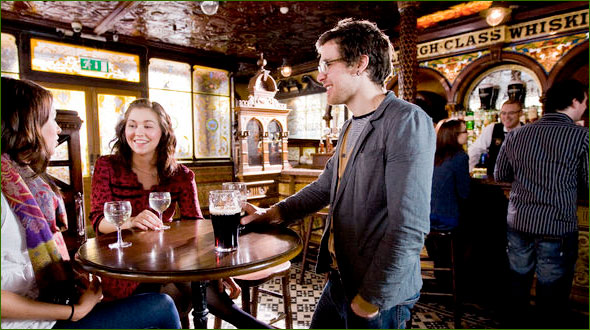 Food in Ireland
With great restaurants, gastropubs, and fab farmers' markets, Ireland's food scene is on top form.
Ireland's food traditions are undergoing an exciting revival right now, and many restaurants are adding traditional flavors to their menus.
Combining high quality local ingredients with the latest techniques, the result is dishes that taste fresh, modern, and delicious while still staying true to their heritage. If you're looking for a taste of authentic Ireland, then don't miss out on a bowl of
coddle
at The Woollen Mills in Dublin - it's a hearty dish of sausages, bacon, and potatoes that's unique to the city. You can unearth Cork's food culture at The English Market, where you'll find Tom Durcan's acclaimed
spiced beef
. Try it for yourself with lunch at No 5 Fenn's Quay, where it makes a great sandwich served with cabbage pickle.
Irish stew
is an enduring favorite thanks to its hearty, rustic combination of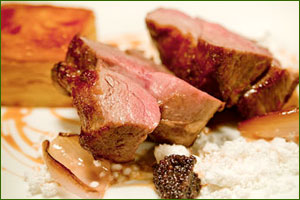 lamb, potatoes, and carrots, and Gleeson's of Roscommon is reputed to serve one of the best. Popular all along the Wild Atlantic Way,
smoked fish platters
combine the best of the sea and bring a contemporary edge to one of Ireland's oldest food traditions. And that's not all - there's
black pudding
(blood sausage) from Clonakilty, freshly baked brown
soda bread
, and great potato pancakes called
boxty.
One dish definitely not to miss is an
Irish cooked breakfast
: Northern Ireland's specialty is the Ulster Fry, a traditional fried feast of bacon, black and white pudding, tomato, and sausages served with a potato farl (potato bread) and soda bread. The Natural larder Ireland excels at producing local artisan
cheese
- all with different styles and a distinctive creamy taste. Look out for Milleens, Kearney Blue, Cashel Blue, St Tola, Leggygowan, and the first smoked brie in Europe, Ballyoak from Fivemiletown Creamery. Expect high-quality, grass-fed
beef
such as Glenarm Shorthorn Beef, and herb-fed mountain
lamb
such as Comeragh Mountain Lamb. And from oysters to crab claws, mussels to lobster, Ireland's
seafood
is exceptional. Our advice? Go simple with Guinness and oysters or super-fresh fish and chips. It doesn't get better than that.
The best local drinks: Great food deserves great drinks to go with it. And Ireland certainly delivers. Irish whiskey ranges from the traditional Bushmills and Jameson to newer tastes of Teeling, Glendalough, Nephin, and Blackwater. The craft beer industry is flourishing, with
Brú Brewery
,
Bo Bristle
, and
Hilden
, to name just a few. Or try one of the new breed of Irish artisan gins from small distilleries including Dingle Distillery in County Kerry and ShortCross Gin in County Down. Finally, don't miss the awardwinning AJ Apple Juice, made from freshly pressed Armagh apples - simply delicious!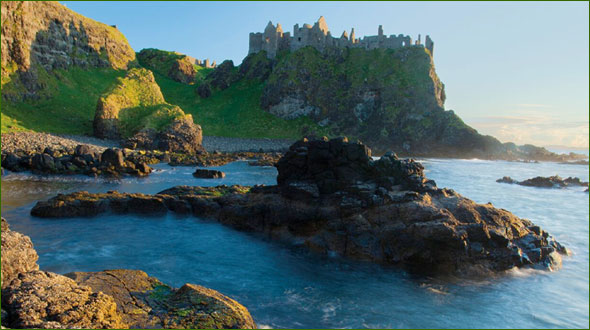 Getting to Ireland has never been easier
All US-based carriers operate connections within the US or in Europe. Aer Lingus connects with JetBlue Airways and United Airlines in over 33 cities in the US. You can also fly direct to Ireland from Canada. For more information on routes to Ireland and connecting routes from European airports,
visit www.ireland.com
.