NEW YORK (WABC) --
Heavy snow dumped close to a foot of snow on parts of New York City as a fast-moving winter storm blanketed the Tri-State area in white.
A winter storm warning
remained in effect across the region.
A blizzard warning
remained in effect for Suffolk and Nassau counties on Long Island.
The snowfall rate created whiteout conditions and dangerous during the morning.
Even though the snow will be ending over the next few hours, travel conditions are expected to remain poor because of high winds and refreezing.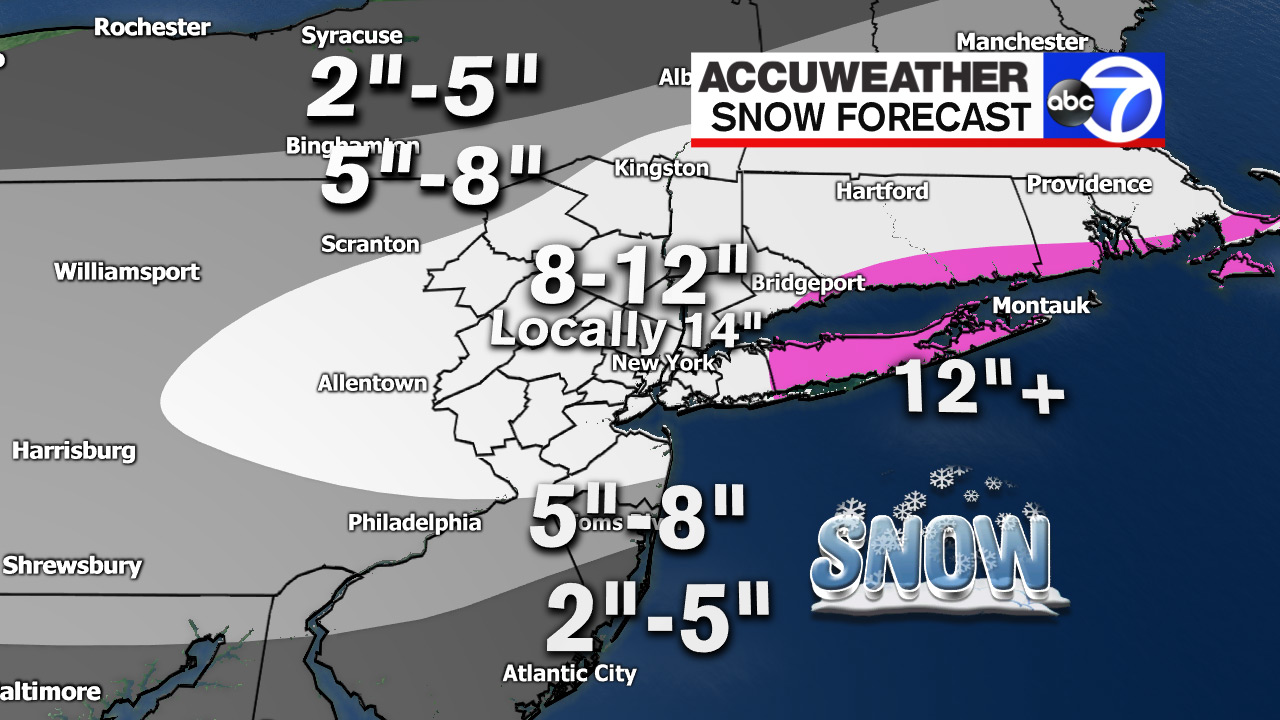 THURSDAY: Winter storm warning with snow ending west High 34.
FRIDAY: Cloudy and cold. High 30.
SATURDAY: Partly sunny and not as cold. High 43.
SUNDAY: Overcast with some rain. High 46.
Check the extended forecast and your weather for your zip code at
abc7ny.com/weather
.
FUTURECAST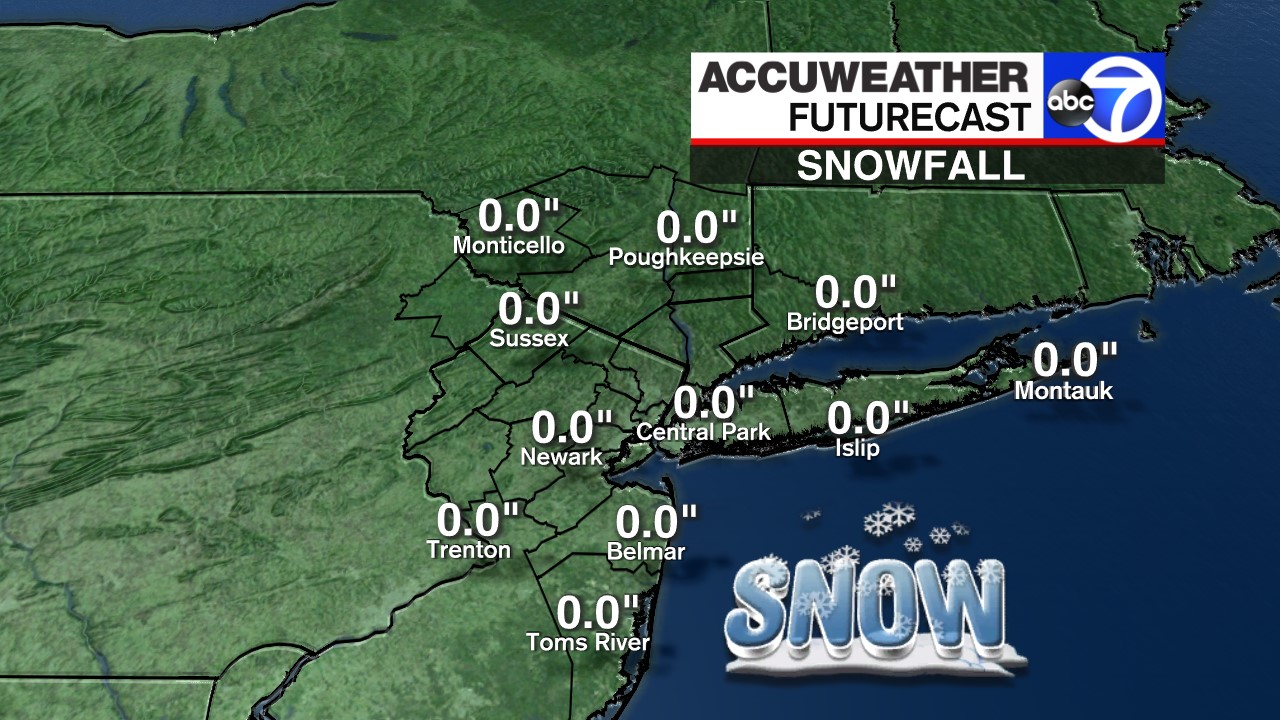 RELATED LINKS:
AccuTrack Radar
Severe Weather Alerts
School Closings and Delays