NEW YORK (WABC) --
Over the weekend, the Tri-State area could get between 1 and 4 inches of snow, as well as some chilly temperatures.
There was a Winter Weather Advisory in Morris, Sussex and Warren counties in New Jersey issued early Saturday, but it was over by noon.
AccuWeather shows that a low pressure system is sliding east. Saturday brings in clouds, and snow showers with some rain mixed in. Rain will stay mainly south of New York City.
Those north and west of the city should expect more snow.
On Saturday night, look for more snow showers and some snow overnight. Expect snow and rain mixes through Sunday afternoon.
Here's what we're looking at with regards to snowfall amounts: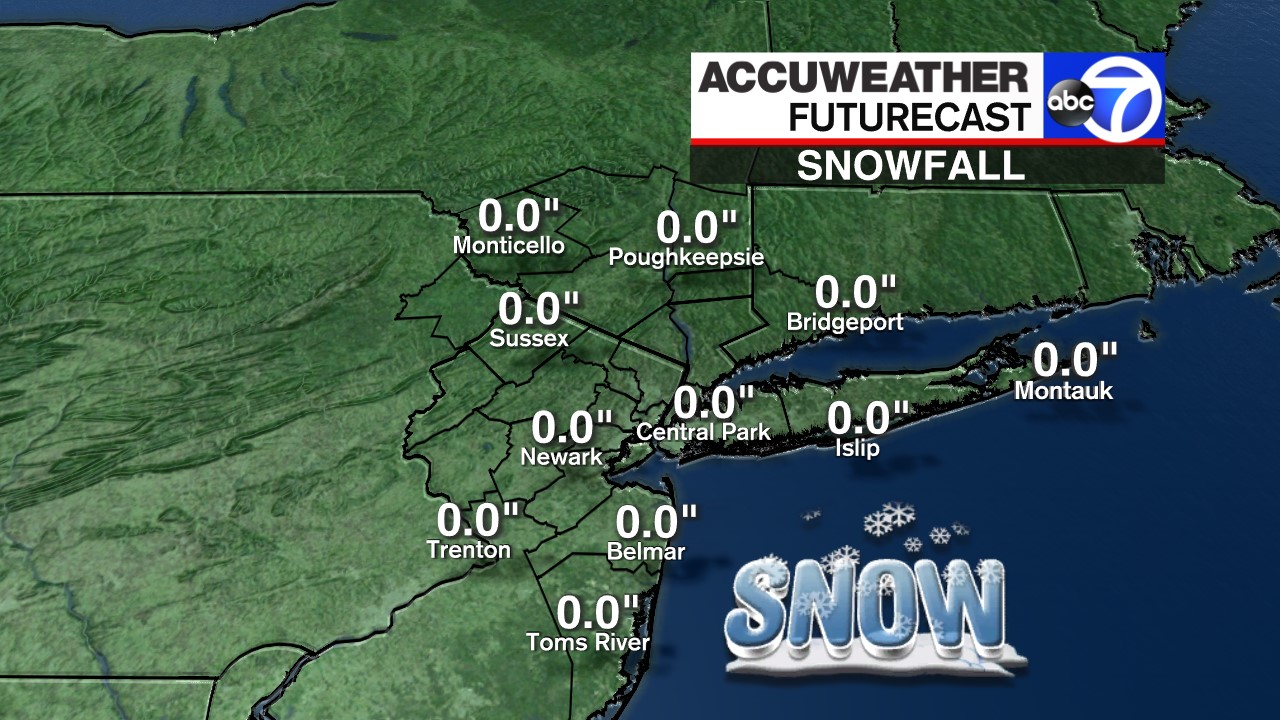 The forecast:
SATURDAY: Rainy with snow showers. High 38.
SUNDAY: Snow showers. High 40.
MONDAY: Spring arrives - a high of 44!
Check the extended forecast and your weather for your zip code at
abc7ny.com/weather
.
RELATED LINKS:
AccuTrack Radar
Severe Weather Alerts
School Closings and Delays