NEW YORK (WABC) --
The Tri-State area will get another batch of winter weather this week before warmer temperatures come along later in the week.
The AccuWeather forecast calls for a high temperature of 39 for Tuesday.
Tuesday, the AccuWeather forecast calls for warmer temperatures with a high of 39. There could be a mix of rain and snow late in the day. The National Weather Service issued a winter weather advisory from 11 a.m. Tuesday to 2 a.m. Wednesday for most of the Lehigh Valley, southern Poconos and northwest New Jersey.
This is area under the advisory: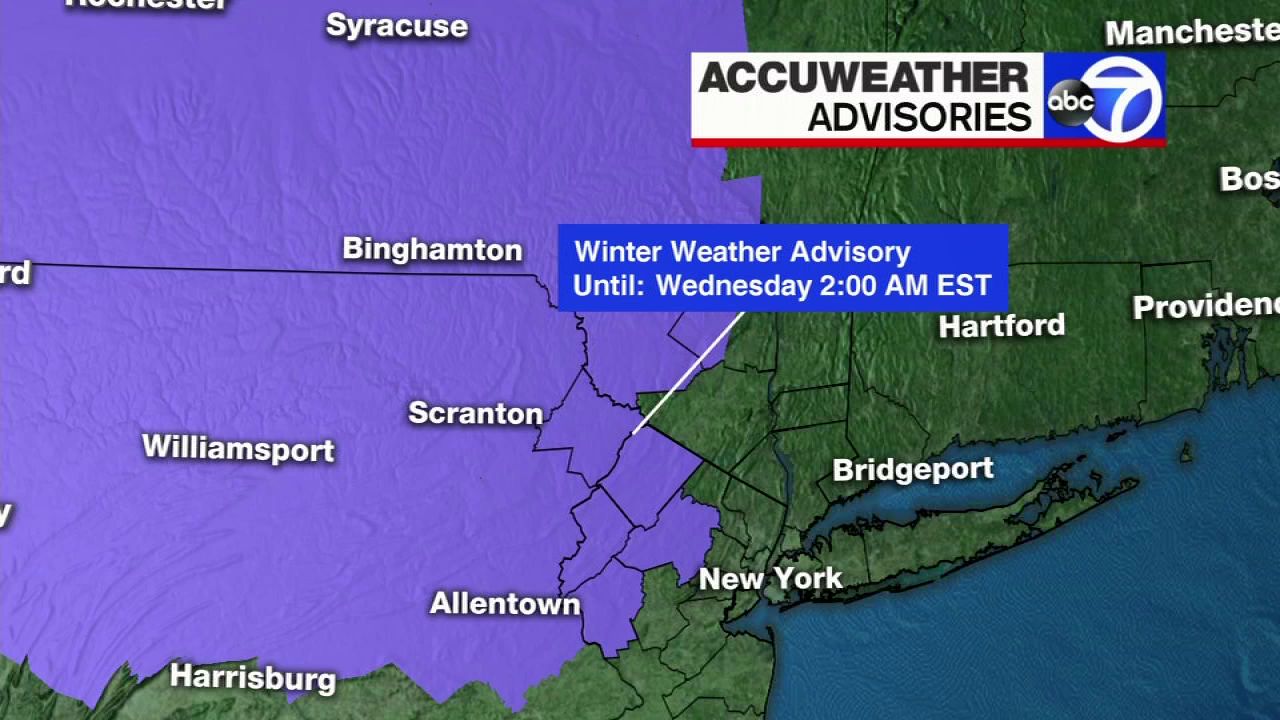 Winds will diminish, but wind chills will still be in the teens and 20s.
Jeff Smith has the latest on conditions Monday from Elmhurst, Queens:
The warmup continues later in the week with a high of 47 on Wednesday, and 55 on Thursday.
MORE WINTER WEATHER LINKS
AccuTrack Radar
Severe weather alerts
School closings and delays
Plow NYC road information