NEW YORK (WABC) --
The season's
first snowfall
has cleared out, but a blast of bitter cold is on the way for later in the week.
The combination of leftover snow and sub-freezing temperatures made for slick driving conditions Sunday morning, but some melting was expected later in the day with temperatures near 40.
Highs will remain in the upper 30's for the early part of the week with the potential for rain mixed with a little snow on Tuesday.
Frigid conditions are expected for Wednesday with a high temperature of 28 and wind chills in the single digits.
Meteorologist Amy Freeze has a look at the highest snow totals from around the area from Saturday's snow.
DOWNLOAD THE NEW ABC7NY EYEWITNESS NEWS APP FOR ACCUWEATHER UPDATES WHEREVER YOU ARE
Here's a look at the 7 Day AccuWeather forecast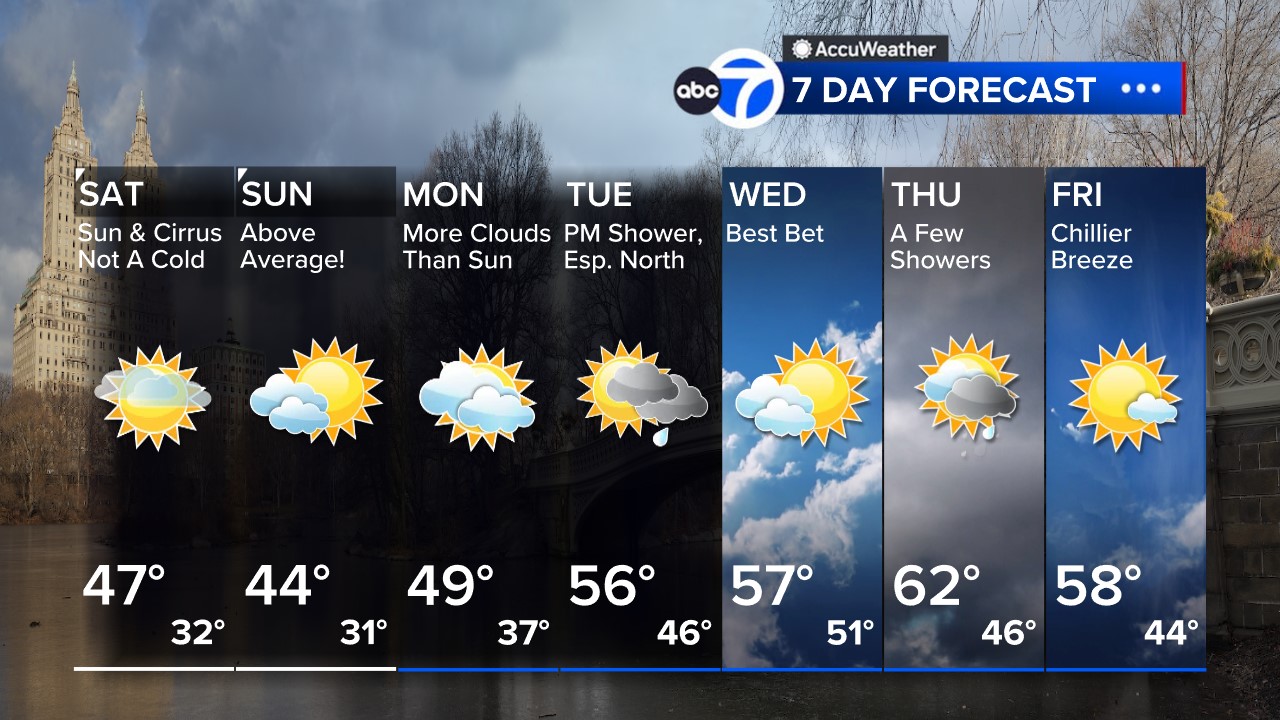 Click to watch the 7-day AccuWeather forecast
and get all the weather any time at
abc7NY.com/weather
. For weather updates wherever you go, please
download the AccuWeather app
.