MORRISANIA, Bronx (WABC) -- One person is dead and two others wounded after a triple shooting in the Bronx.
Gunfire erupted late Tuesday night near a pizza shop on Prospect Avenue near 163rd and 164th streets in the Morrisania section.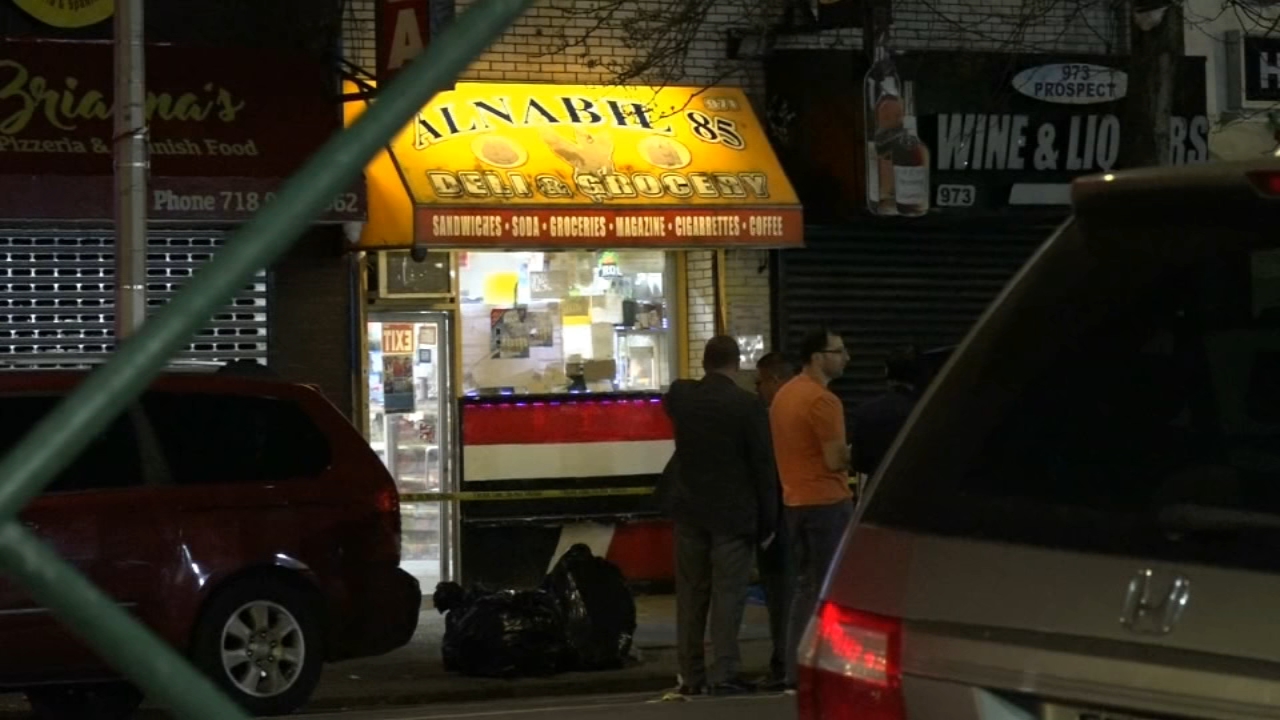 A worker inside a nearby bodega said police collected surveillance video that may have captured the shooting.
Wednesday morning, investigators were on the scene picking up the shell casings that were scattered all over the sidewalk.
Police say a man in his 20s wearing a gray hoodie and a ski mask got out of a beige-colored sedan and opened fire.
When officers arrived, they found a 26-year-old man mortally wounded. He was pronounced dead at Lincoln Hospital. Police believe he was the intended target in the shooting.
A 17-year-old who was with the victim was shot in the head and is listed in critical condition at Lincoln Hospital.
The third victim, 29-year-old man pushing a baby carriage -- apparently with a baby -- was shot in the right leg and was taken to St. Barnabas Hospital in serious condition. He is believed to be an innocent bystander.
The suspect got away in his vehicle southbound on Prospect Avenue.
It is believed that the shooting was gang related, and neighbors say it may have been retaliation against a rival gang.
Parents in the neighborhood were disturbed to hear about the deadly shooting, which happened on the same route they use to walk their kids to school.
"Because I have kids and it could happen to anybody," area resident Kayla Thomas said. "It could be a passing bullet. I mean, random people live around here. Anything could happen to anybody."
No arrests have been made, and the investigation is ongoing.
Anyone with information in regards to this incident is asked to call the NYPD's Crime Stoppers Hotline at 1-800-577-TIPS (8477) or for Spanish, 1-888-57-PISTA (74782).
----------
*
More Bronx news
*
Send us a news tip
*
Download the abc7NY app for breaking news alerts