NEW YORK (WABC) -- There are new and disturbing details about a baby sitter from Staten Island who is accused of killing a 16-month-old boy.
Gloria Fields made her first court appearance Wednesday.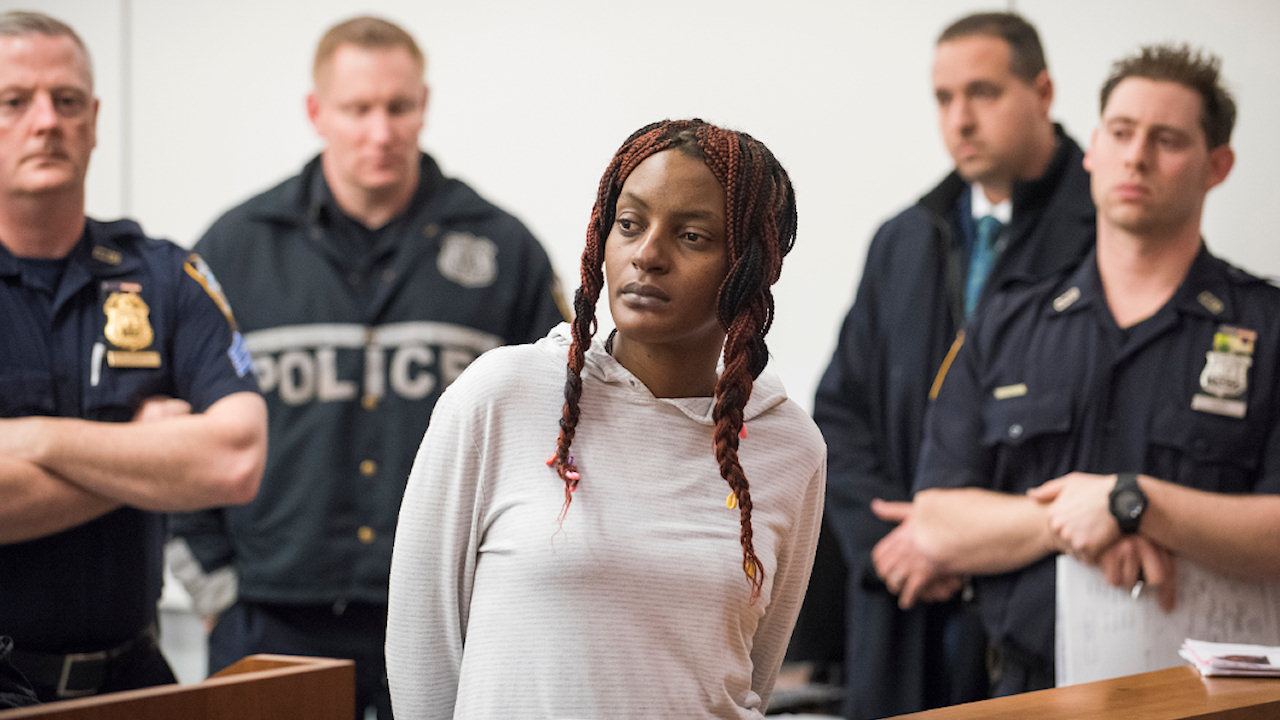 Fields was led out of the 120 precinct by detectives. The 31-year-old is charged with murder and multiple counts of assault, aggravated sex abuse, and child endangerment charges in the brutal murder of 16-month-old Anthony Delgado.
"Ms. Fields, what happened?" Eyewitness News asked.
"I don't know," Fields said.
Little Anthony Delgado was discovered unconscious and unresponsive Sunday by his grandmother on the third floor of the apartment building in the Park Hill section of Staten Island.
The child's mother had left him with Fields over the weekend.
The baby, an autopsy reveals, died of blunt force trauma to his head and body.
But it was during Field's arraignment that prosecutors revealed the horrors of this case.
The Assistant District Attorney said, "Over a 48 hour period, she systematically tortured the child".
She said the baby could not cry out for help and described unspeakable acts of violence.
Angry family members in the courtroom shouted pointed comments at Fields.
The Assistant District Attorney then finished by saying, "She heinously and horrifically tortured this baby boy."
"I just wanted to break down, I just wanted to break down," said Roger Simpson, the victim's grandfather.
Simpson was shocked by what he heard.
"Bruises on his face. So I didn't even know all that and it's going to stick, that allegation is going to stick with me the rest of my life," Simpson said.
"He was only a baby. I can't say anymore, that's it," said Linda Cromwell, a family member.
Fields is being held without bail.