CROTONA PARK EAST, Bronx (WABC) -- A 5-year-old boy is in serious but stable condition at Lincoln Hospital after falling from a fifth-floor window in the Bronx on Tuesday night.
Window bars were in place at the Bristow Street building in Crotona Park East, and there were family members at the apartment at the time the boy fell, just before 7:30 p.m.
Detectives were interviewing them but there was no criminality suspected.
The boy had fallen from the fifth floor, landing in the alley on the side of the building. An ambulance rushed him to Lincoln Hospital.
Thomas Santiago was sitting in his apartment when he says he heard the child scream. "I just heard the banging, and a child fell out the window or something like that. I heard the scream and that's about it. That's when the ambulance and everybody showed up," Santiago said.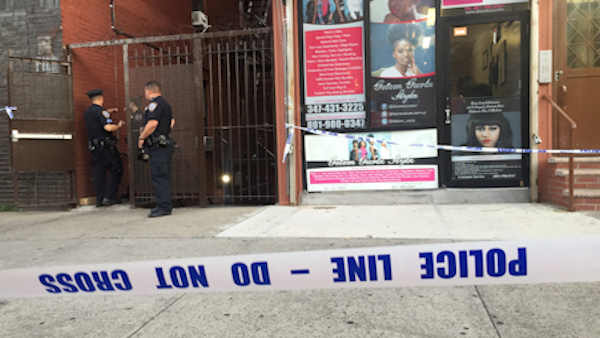 "It was frightening, it was scary, you know, to see a little baby laying on the ground. It was scary," a neighbor said.
This was the second child to fall out a window this week. In both incidents, window guards appear to have been in place.
On Sunday night, 3-year-old Latyr Sene fell from a 13th floor window in the Harlem River II Houses on Frederick Douglass Boulevard in Harlem.
The boy may have pushed out the window guard, which was found on the ground. Housing Authority workers checked other window guards in the building Monday to make sure they were secure.
According to the Authority, the family was illegally subletting the apartment. Residents in public housing units with children must call the Housing Authority's Customer Contact Center to have window guards installed and maintained.