MIDDLE ISLAND, New York (WABC) -- Law enforcement source says the driver that killed four people, including himself, and injured two others in Middle Island was drunk.
The head-on crash happened on Yaphank-Middle Island Road, near Rustic Road
around 10:45 p.m. on July 4th
.
The source says Gustave Geyer, the driver of the pickup truck that crashed in Middle Island, had a blood alcohol content of .16, which is twice the legal limit.
Authorities say a 1990 Chevrolet pickup truck was traveling southbound on Yaphank-Middle Island Road when Geyer, lost control of the vehicle and struck a northbound 2014 Nissan Altima.
Witnesses said Geyer as operating in an erratic and unsafe fashion.
"He was described as operating in a wild and crazy manner prior to the accident," Suffolk County Police Chief Stuart Cameron said. "He passed a car in a no passing zone in what's described as a high rate of speed."
At that point, police say Geyer lost control and veered into oncoming traffic.
"At some point, after the illegal passing maneuver, he tried to re-enter the proper lane," Cameron said. "He lost control of the vehicle. He was described as fish tailing. He entered the opposite lane again and hit the 2014 Nissan Altima."
Both vehicles caught fire following the collision.
"After the vehicles collided, there was a fire," Cameron said. "The driver of the pickup truck was ejected. Both vehicles were damaged by the fire. It appears the fire may have originated in the pickup truck."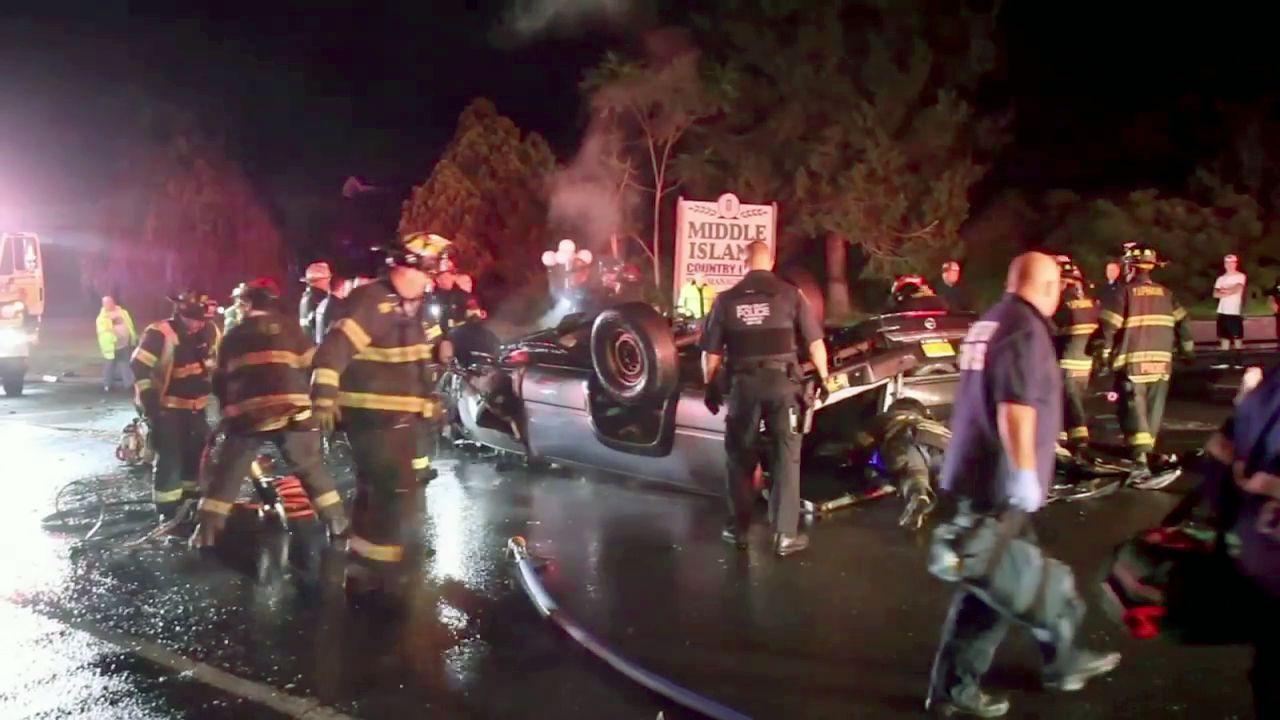 Geyer, who was alone in his vehicle, was pronounced dead at the scene. Chandan Gavai, 38, the driver of the Nissan, and his parents, Kamalnayan Gavai, 74, and Archana Gavai, 60, were transported to Stony Brook University Hospital, where they were pronounced dead.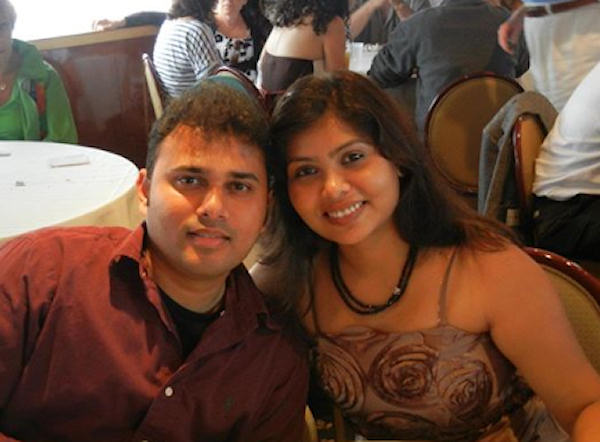 His wife, Manisha Surwade, 32, remains in critical condition and their 11-month-old son, who was also hurt, is expected to survive.
"Miraculously, when the officers responded, they heard a baby crying amidst all the carnage," Cameron said. "That baby escaped with what's described as minor injuries."
There is a memorial at the scene of the crash, a life changing location for everyone involved.
Gavai's parents were visiting from India, and his brother is now on his way to the United States from India.
Detectives are asking anyone with information on this crash to call the Seventh Squad at 631-852-8752.