NEW YORK (WABC) -- August is a fantastic month to take advantage of back to school door-busters -- even if you're not shopping for a student. But you need to know when to buy.
The savings include all things summer -- sandals and shorts -- and tech.
Saving on tech is all about timing, according to Ben Glaser of Dealnews.com.
"iPhones come out in September, new iPads in October and every year we see prices drop immediately," said Glaser.
Big box stores also offer ways to save even more.
Look for the "open box" section in the back
. Those items are opened and returned, but are often good as new and under warranty.
At Best Buy, we spotted a Dell touch screen laptop for $139 - more than a $100 discount.
"Used is great. Refurbished is great. This is definitely something to look into, especially for younger kids because they're prone to break things," said Glaser.
Laptops are a top best buy for August
. You wont see prices this cheap until Black Friday.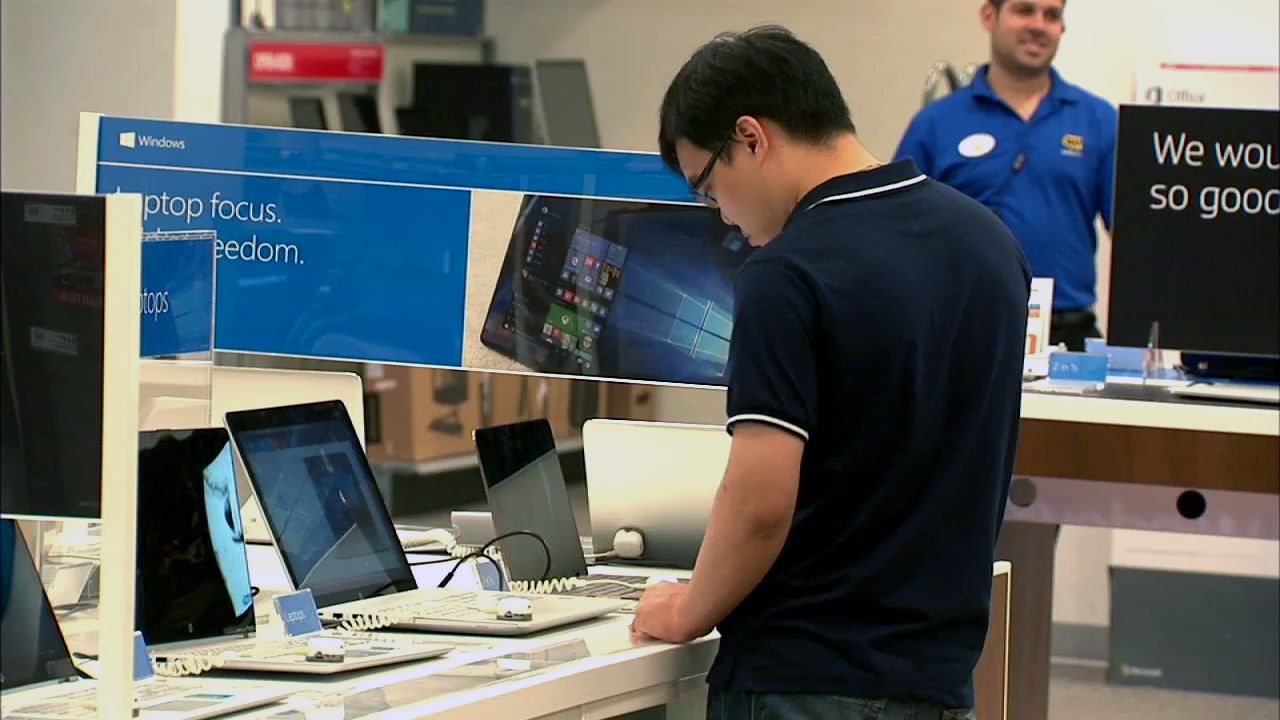 It's also the
perfect time to stock up for small businesses
, as everything's slashed for back-to-school door-busters.
"Pens, pencils, backpacks, paper, these are going for cents on the dollar," said Glaser.
Printers are prime
-- you can find wireless all-in-ones for less than $60. Glaser said it will get even better.
Gamers rejoice this month, the new X-box arrives. Meaning the old one will be deep discounted.
"We've already seen it drop twice in price and it's going to drop even further," said Glaser.
Other best bets include
mattresses
and
patio furniture
. You can also save a bundle by stocking up on
summer clothing at early Labor day sales
.
Labor Days is September 5, but look for sales to creep in by the last weekend in August. Patio furniture is going to be 40- to 60-percent off this month -- you can buy it and have in time for your end of summer BBQ.
But if you're looking to upgrade your grill, September's going to be your best bet to save the most on both gas and charcoal grills because retailers need to make room for all that Christmas stuff.