NEW BRUNSWICK, New Jersey (WABC) -- A college campus was flooded with police and first responders. The university was on lockdown.
Cell phone video taken by Rutgers University students showed the panic and confusion once the school sent an alert, "Multiple people stabbed...take shelter."
RU ALERT: Stabbing at Rutgers Business School (New Brunswick). Avoid the area and/or take shelter. 11/04/2016 14:45:32 EDT

— Rutgers University (@RutgersU) November 4, 2016
"I'm actually terrified. I mean I'm right across from here, what if somebody had tried to come in here or something like that," a student said.
It was about 2:30 p.m. Friday at the Rutgers Business School on the Livingston College campus in Piscataway, when prosecutors say a former student stabbed a student and a faculty member inside the building.
All three were rushed to the hospital in critical condition.
This photo from an Eyewitness News viewer shows the scene shortly after police responded: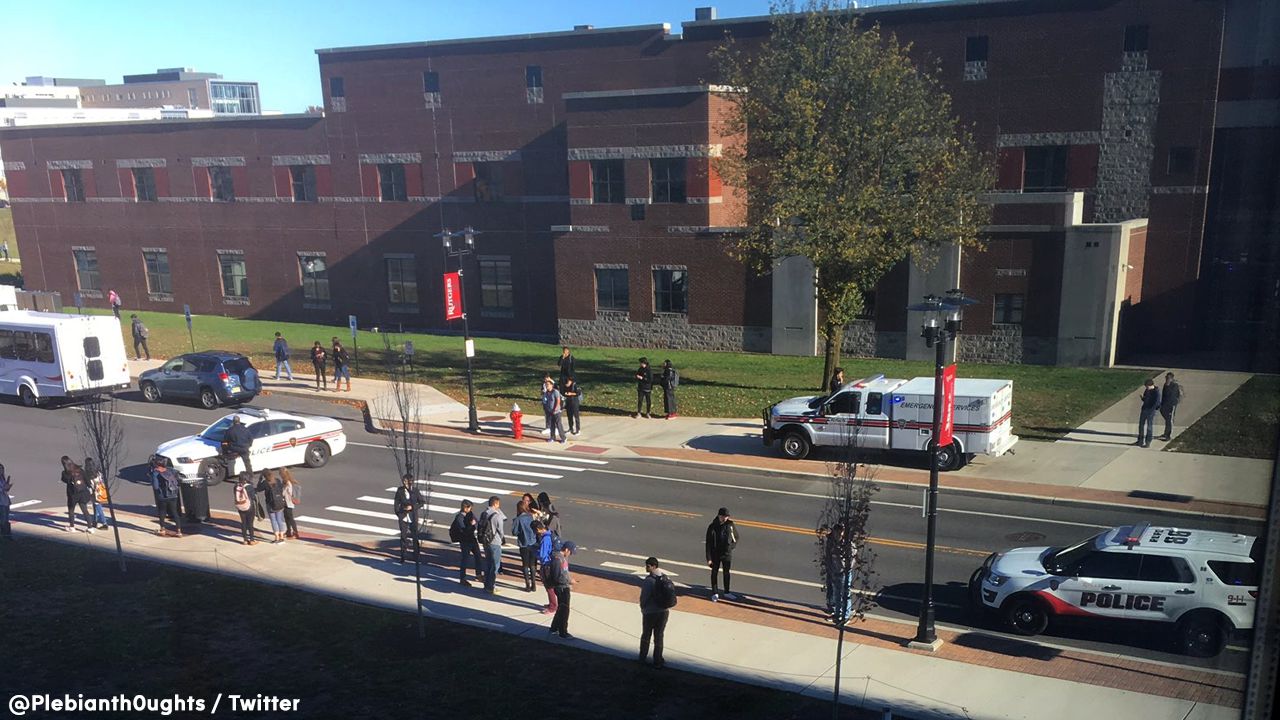 The lockdown lasted about an hour, an hour, filled with fear.
"A girl had come out from the business building and she was saying that there were people on the fifth floor screaming and stuff," said Kiran Desai, a student.
Desai, a freshman undergrad, texted with a friend who locked in that building during that tense hour, while she was across the street.
"I was kind of scared for her, because we didn't know if there were more people who were going to do any stabbings or anything like that," Desai said.
Desai took video of one of the victims.
She says one is a well-respected professor.
There was a look of shock on his face as he was being taken out on a stretcher.
"He was just lying there. He wasn't looking around, he was just, he didn't panic," Desai said.
There are still a lot more questions than answers. Officials have not determined a motive.
The suspect apparently had a psychiatric episode and tried to commit suicide.
It's unclear if the suicide attempt was at the beginning, or at the end, of this incident.