PORT CHESTER, New York (WABC) -- There was a big mess in a neighborhood in Westchester County. Heavy rain triggered a major sewage backup in Port Chester. While public work crews raced to repair the damage, more rain is on the way.
Paul Decarlo says he is about to snap.
"I can't do it anymore, I cannot take this anymore. It's enough now. It's enough," he says.
The problem starts in Decarlo's bathroom - his neighbor's raw sewage backed up into his toilet and his bathtub.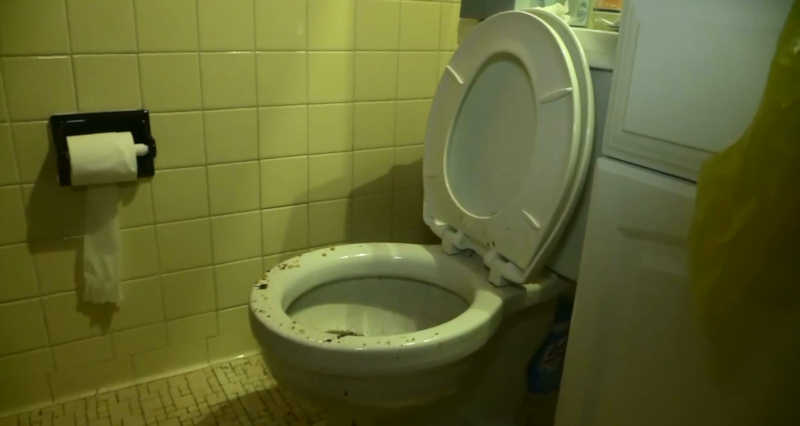 "Everybody else's waste ends up in my own. I don't think anybody else would want that," Decarlo says, "This time was the worst. I never had so much in my driveway and my backyard."
'This time' he said, because it is not the first time - it has happened at least a dozen times in the sixty years he has been in his house.
Crews had to close Decarlo's street for days. King Street was flowing with sewage, onto his property. DPW crews worked tirelessly around the clock, fearing a pipe break could trigger massive problems for others in the neighborhood.
Decarlo had no running water for two days, so for 14 hours on Sunday, he got very intimate with bleach. However, there is not enough bleach in the world to wash away his frustrations.
"Correct the problem. Correct the problem. Nobody should live like this here. I shouldn't have to go through this here. If it's once a year or every five years, it's not something I should have to go through," he says.
His home certainly has the worst of it, but along the stretch for several blocks, some homes have minor backup problems, some homes have no water pressure at all. The rainy weather seems to be a contributing factor - not good news when the forecast calls for rain.