BRICK, New Jersey (WABC) -- Every wedding ring has a story, but one lost and found diamond is now part of a miraculous tale Margaret and Justin Mussel will pass down for generations.
It was a 1.1 karat diamond on a white gold band. Margaret was wearing her ring on a family trip to Italy nine years ago when it suddenly slipped off and disappeared.
"I felt terrible, and I knew I should have probably taken it off because I was a little bigger. I just felt really bad that I could have prevented it from falling off, and I kept it on that day," Margaret said.
Devastated, the couple returned to their home in Brick, New Jersey, pushing the painful loss out of their minds. Justin later bought Margaret a replacement ring, and Italy became a distant memory, until the couple recently decided to take their two boys back for vacation.
Justin recalls he was sitting on his in-laws' porch when he saw something.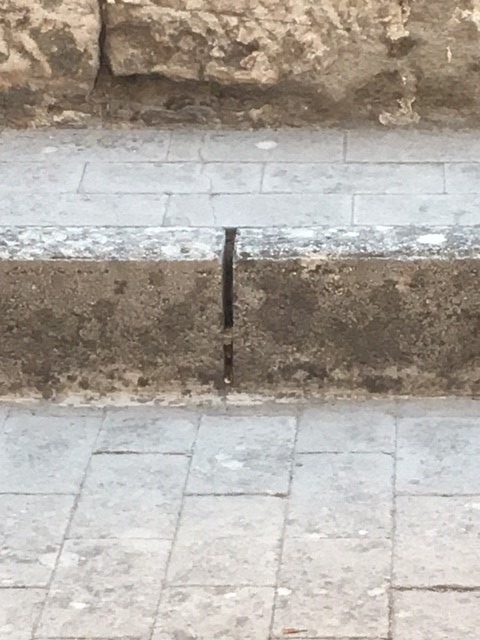 "I kept saying to Margaret, 'do you see that?' I see this glimmer coming out of the sidewalk," he said.
Justin then went inside, grabbed a screwdriver, and started digging inside a small crevice.
"I thought maybe it was a coin or something, but never in my wildest dreams did I think we'd ever actually find that ring again nine years later," he adds.
Margaret says she didn't believe the ring would be there after nine years.
"When he kept saying he saw something shiny, in my head I said 'he probably thinks that's the ring,' and no way it would be there after nine years," she said.
It is a symbol of their love that has truly stood the test of time - and the incredible odds of finding the ring again still have the Mussels on cloud nine.