NEW YORK (WABC) -- Authorities have identified the woman who was killed after wires fell on her car during storms in New Jersey Monday evening.
Police say 26-year-old Susan Potok, of Plainfield, made the mistake of exiting her vehicle in Fanwood and
was electrocuted the moment her foot touched the energized ground
.
According to witness statements, the victim had pulled over and put her hazard lights on, possibly to wait out the weather, when the power line came down onto her car.
Eliveria Delgadillo and her 12-year-old daughter Camilla Chacha will never forget the horrific scene they witnessed, watching the woman die with no way to help.
"And we couldn't do anything, we couldn't even back up or anything" Chacha said. "So we just had to look at her."
"So sorry, I can't help her, I can't help," Delgadillo said. "When she was outside, I push my car, I don't know. I'm sorry. It's terrible."
As the line of storms passed through, they witnessed a tree around the corner knocking loose the power lines, which landed on the car. They released so much power into the pavement, it melted the asphalt.
Here's a wider look at the scene: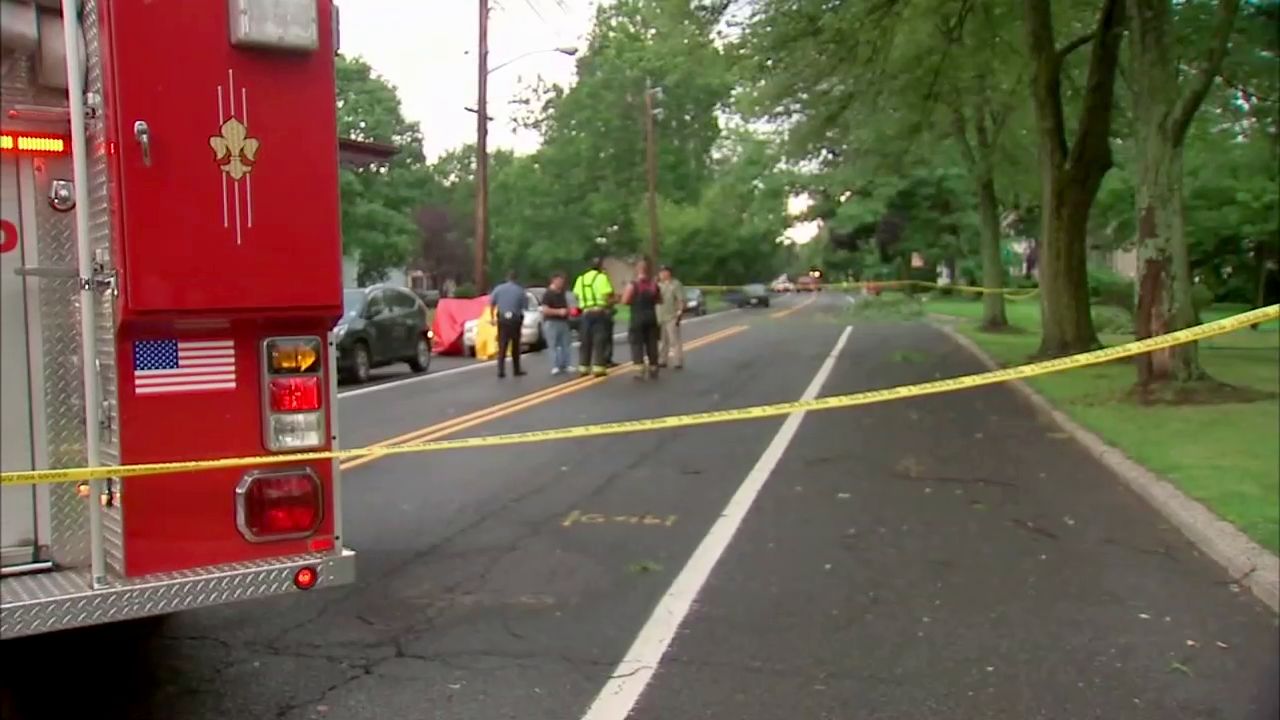 Cops believe the driver panicked and escaped through her passenger door, without realizing the ground was energized. Arriving first responders could do nothing to help, as they waited for utility crews to turn off the power.
"It's very frustrating that you want to help someone but you can't because of the situation right there," Fanwood police Chief Richard Trigo said. "It's very, it hurts a lot."
"I've never seen something like this, but I will never forget it," witness Gary Gurzo said. "It will always be a lesson for me, what to do in a terrible situation like this."
Unless your car is on fire, safety experts preach that if it touches live wires, you're safest when you stay put and wait for help. As for the victim, Camila and her mom want her family to know that she didn't die alone.
"We felt really bad," Chacha said. "We just saw everything. We just felt like she was part of our family. We just wanted to bring something for her."
"Maybe she has kids, and they are alone right now," Delgadillo said.