NEW YORK (WABC) -- There is a vocal protest against an Airbnb crackdown being considered by the New York City Council.
Hosts say it would jeopardize the future of home sharing.
Even before the City Council votes, the bill to put some regulation on short term rentals like Airbnb already has the support of a veto-proof majority of the members. And as such, it is almost sure to pass.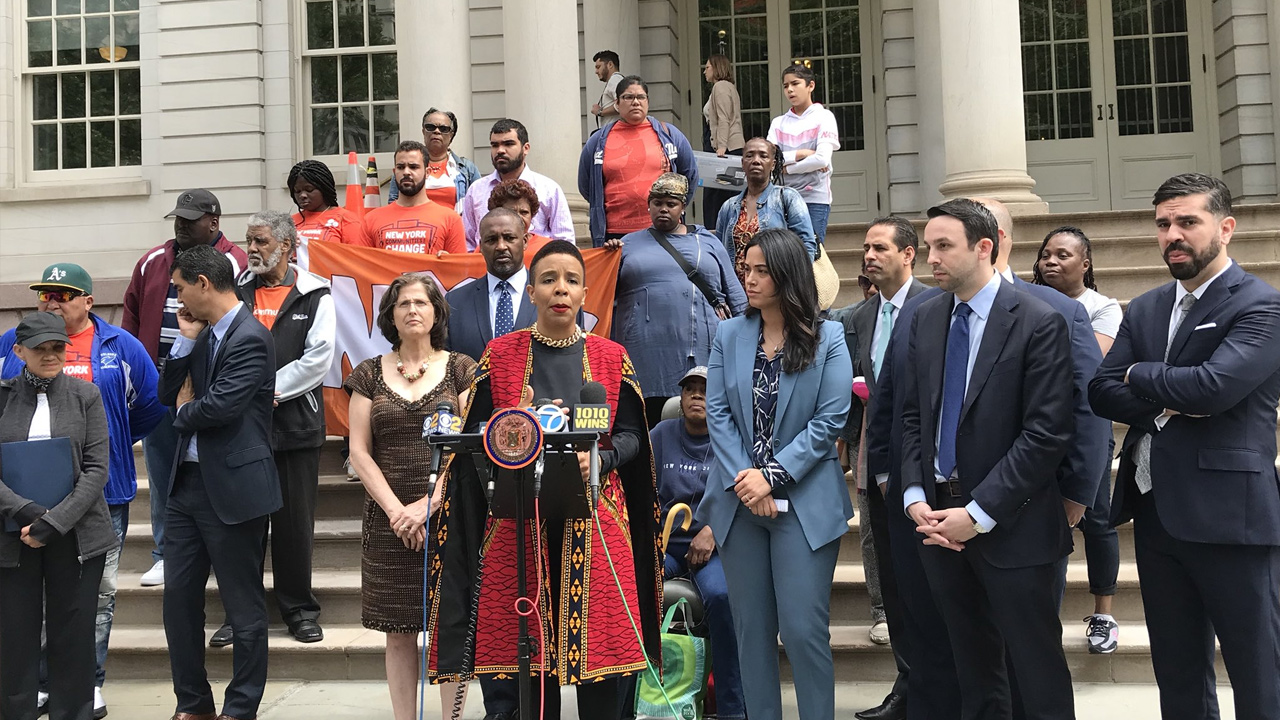 City Council members say they want to reign in illegal shadow hotels, which are rentals under 30 days where the homeowner is not present. A city report claimed that practice pushes out low income tenants and makes housing more expensive.
The alleged abuse of the system has been felt profoundly by rent-stabilized tenants on West 47th Dtreet between Eighth and Ninth avenues in Hell's Kitchen.
"We've had a prostitution ring in one of the building's on the block using Airbnb as an illegal hotel," said Chris LeBron, with the West 47th Street Tenants Association. "And we've also had an illegal sex club in one of our buildings as well."
In fact, the Mayor's Office of Special Enforcement has now filed a $1 million lawsuit against the landlord of seven different buildings for allegedly warehousing as many as 26 affordable apartments for illegal transient space.
The bill would force Airbnb to turn over names and addresses of its hosts, and failure to do so would result in a fine up to $25,000 per host.
"We're in a crisis right now," bill sponsor Carlina Rivera said. "The affordable housing is dire, and we need to do everything we can to make sure that we have access."
But some legal Airbnb hosts accuse the city of working on behalf of the hotel industry, which they say gave tens of thousands of dollars to council candidates.
"The city's not anti-Airbnb," said Keith Powers, District 4 Councilman. "But we have concerns around affordability, quality of life and making sure people who are paying the rent and living in a neighborhood have peace and quiet."
Those against this legislation are also calling for the city to install an inspector general to oversee the collection of that data.
"They know I own a three-family," Harlem Airbnb host Joy Williams said. "They know I have a right to do that, so it sounds like I'm being punished for some bad actors. But it's a bait and switch. It's a lie that the city's telling."
City officials insist that's not the case.
"We're not going to use it to go after every person," Council Speaker Corey Johnson said. "It's to know if there are bad actors that are operating outside of the legitimate framework that's in place."
----------
*
More New York City news
*
Send us a news tip
*
Download the abc7NY app for breaking news alerts