NEW YORK -- For nearly fifty years, they've been helping people in New Jersey care for their homes. Whether it's expertise in keeping drains running freely, efficient environmental control or indoor air quality - A.J. Perri has solutions at affordable pricing. They joined us here at abc7NY for a web chat, to provide answers to homeowners.
Watch the Chat here on abc7NY:
Taking part in the chat: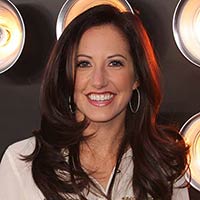 Danielle Bellini - Moderator
Danielle is an Emmy Award-winning storyteller with extensive experience as a multimedia on-camera host, reporter and producer.
She currently works with The Walt Disney Company, creating video content for Walt Disney Parks & Resorts. You can see her stories on the Disney Parks Blog and catch her contributing, on-camera, to the #DisneyParksLIVE Streams and the show, "Inside Disney Parks".
Dani also hosts and produces video content for Adventures by Disney, Disney Vacation Club and Disney Cruise Line. She served as the Disney Parks producer for Good Morning America during their coverage of Pandora - The World of Avatar.
In Orlando, Florida, Dani worked as a news reporter for WESH-TV and WKCF-TV. She reported local and national stories including breaking, hard news and feature stories.
Originally from New York, she studied journalism and theater arts at Boston University and is a Walt Disney World College Program alum. She is thrilled to work with the WABC-TV Team.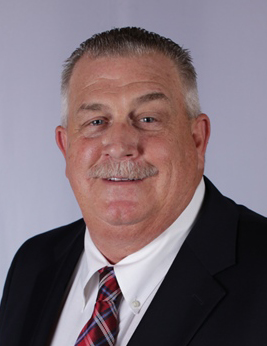 James 'Jim' Henkel, General Manager
Jim began his 34 year career in the HVAC industry with A.J. Perri in 1984. He began at a young age as a runner and technician and worked his way up to an Installation Technician. From there Jim earned key roles across several disciplines including Comfort Technician, Installation Manager, Service Manager and Operations Manager. Presently, Jim 'mans the helm' as General Manager overseeing every operation of the business - Camera/Dig and HVAC Replacement, all HVAC and Plumbing Service, Installation, Customer Service and Quality Assurance to name a few. Jim holds a NJ Master HVACR License and is BPI (Building Performance Institute), NATE (North American Technician Excellence) and NADCA (National Air Duct Cleaners Association) Certified. Jim resides in Hazlet, Monmouth County, NJ with his wife of 40 years. They have a son and two beautiful granddaughters. Jim is an avid sports fan and enjoys leisure travel when time allows.

Greg Johnston, Installation Manager
Greg has been involved in the HVAC industry for more than 26 years. He began his career at the age of 19 as an apprentice in the trade. Through the years, he has served in such key roles as Comfort Specialist (consultant and sales), Field Installer and Installation Manager. Greg holds a NJ Master HVACR License and is NATE (North American Technician Excellence) and EPA Certified. Greg has been with A.J. Perri since 2008 as Install Manager where he manages one of the largest residential installation departments in the northeast and has overseen more than 36,000 replacement installations. Greg is a long-term resident of Point Pleasant, NJ where he currently resides with his wife of 22 years. They have two wonderful children, a daughter in college and a son in high school. In his spare time Greg enjoys many outdoor activities including hiking, fishing and hunting, as well being an avid participant in a men's baseball league.

Neal Polycandriotis, Warranty Manager & Technical Trainer
Neal began his career in the automotive ac and heating industry which lead him to the residential and commercial HVAC industry. Neal has served in roles as service technician, indoor air quality specialist, and owner/operator of heating/air conditioning and air duct cleaning companies. Neal joined A.J. Perri in 2008 after selling his company. With A.J. Perri, Neal served expertly in roles as service technician and service manager. In his current position of Warranty Manager and Technical Trainer, Neal shares his 25+ year experience and expertise with the entire front line of technicians leading to improved diagnosis and repair efficiency. Neal holds a NJ Master HVACR License and is NATE (North American Technician Excellence) certified. Neal and his wife of 17 years are lifelong residents of Middletown, Monmouth County NJ. They have an awesome 13-year-old son who loves and excels in football, partly under the coaching prowess of his mother. In his free time, Neal is an auto and truck enthusiast.