NEW YORK (WABC) -- The death of a baby in Staten Island who was left in the care of a baby sitter and her boyfriend has been ruled a homicide.
The Medical Examiner says 16-month-old Anthony Delgado died from blunt force injuries to his head and torso.
His baby sitter, 31-year-old Gloria Fields now faces numerous charges including second degree murder, 7 counts of assault, first degree aggravated sex abuse, and two counts of acting in a manner injurious to a child less than 17.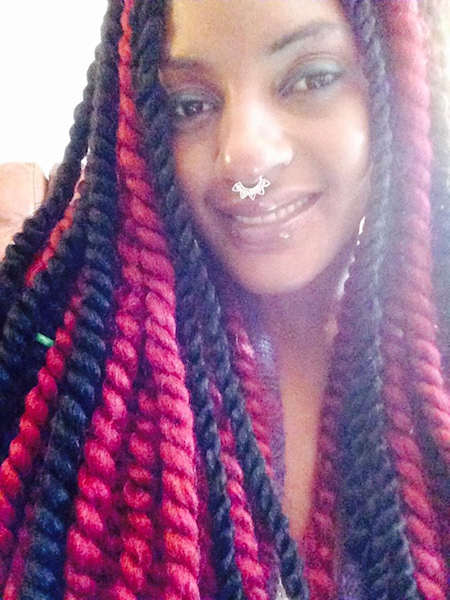 Delgado was found in cardiac arrest in his apartment building on Steuben Street in the Park Hill section Sunday by his grandmother and was rushed to Staten Island University Hospital North, where he was pronounced dead.
"She was a very loving mother to her son," neighbor Sherri Sherwood said. "I can't say anything bad about her. It's a shock."
"Happy baby, good baby, really cute baby, the cutest baby ever," said Krystal Robles, a family friend.
Dozens remembered 16-month-old Anthony Delgado at a candlelight vigil outside his Staten Island home Monday night.
It was an emotional night for friends, family, and neighbors in the Park Hill section, many praying for his grieving father and mother.
"He meant everything to her. He meant everything to Marta. Her life revolved around that baby," said Lisa Floyd, a family friend.
Eyewitness News learned hospital doctors had observed possible signs of trauma on the baby's body.
Police say Fields, believed to be a resident of the same apartment building, had been taking care of the child for two days.
"I seen the baby yesterday with somebody, one of the neighbors, yesterday," neighbor Martha Charles said. "They never leave that baby with nobody."
The boy's grandmother found him unconscious and unresponsive in his crib shortly after 10 p.m.
Police are also questioning Fields' boyfriend.
"We put together a timeline. We have found that the babysitter took the child with her boyfriend to Manahttan and we are getting video of exactly her whereabouts," Det. Robert Boyce, Chief of Detectives, NYPD.
Fields has 9 prior arrests.
Her 53-year-old boyfriend has 25 prior arrests.
Investigators believe the mother used Fields to watch little Anthony at least six times.
"They are a very good family," Sherwood said. "We just can't understand. I just seen the baby the other day and he was all running around and everything."
ACS released a statement saying: "We are investigating the circumstances that may have led to the heartbreaking and tragic death of this little boy."
"I pray they give them what they deserve because I believe in my heart that they did that, I believe that as a mother," Floyd said.