UNION SQUARE, Manhattan (WABC) -- The American Ballet Theatre (ABT) started a program in 2013 designed to make sure talented children from diverse backgrounds received the chance to pursue their dreams.
The rarefied world of classical dance has been slow to welcome people of color, too slow says the woman in charge of "Project Plie," a program named after one of the most basic moves in ballet.
To practice ballet at ABT's headquarters just north of Union Square in Manhattan is to build a bridge between an elite world and kids from from the community who yearn to learn how to dance.
"The training they're giving us now is helping me become a better dancer," 10-year-old Catalina Espinoza said.
Her mom, Grecia Matthews, is originally from Nicaragua.
"(This is) an opportunity for her to have opportunities that I didn't have growing up," she said.
The idea is to discover ability and nurture talent.
The students are part of what ABT calls "The Bridge Class," meaning both a bridge to different communities and a bridge between those who dance for fun and those who hope to dance professionally one day.
Twelve-year-old Danilynn King, from Harlem, graduated from "The Bridge Class."
"My teacher made sure that I got to the top," she said.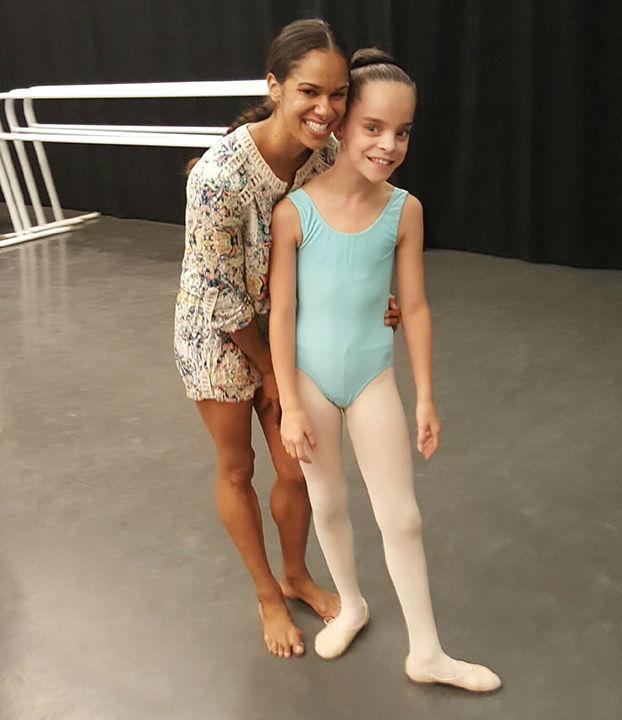 She was chosen to attend ABT's elite Jacqueline Kennedy Onassis Ballet School.
"They actually gave her a full scholarship," mom Linda King said. "As well as giving her car fare and uniforms and slippers, and just so many different tickets and opportunities."
The chance to meet Misty Copeland is inspiring for young dancers, while management works hard to ensure Misty is not alone at the top in a classical art form that has been slow to change.
"This is something that should've been taking place a long, long time ago," artistic director Cynthia Harvey said. "If we're not helping the communities that have the need, then I won't have the students. And the future of dance might actually be threatened."