NEW YORK (WABC) -- For a long time, doctors have warned about the dangers of belly fat. Now, a new study finds women with excess belly fat, or an "apple shape" body, are at greater risk of a heart attack, then men with the same shape.
Researchers at The George Institute for Global Health at the University of Oxford, studied data from nearly 500,000 people. They found that in both sexes, the waist-to-hip ratio is a better predictor of heart attacks than the body mass index (BMI). According to the findings, the waist-to-hip ratio was an 18-percent stronger predictor of heart attack in women and 6-percent stronger in men.
"Our findings show that looking at how fat tissue is distributed in the body -- especially in women -- can give us more insight into the risk of heart attack than measures of general obesity," said Dr. Sanne Peters, lead researcher.
The findings also suggest that women with excess weight around the hips - a "pear shape" body - don't have the same increased heart attack risk.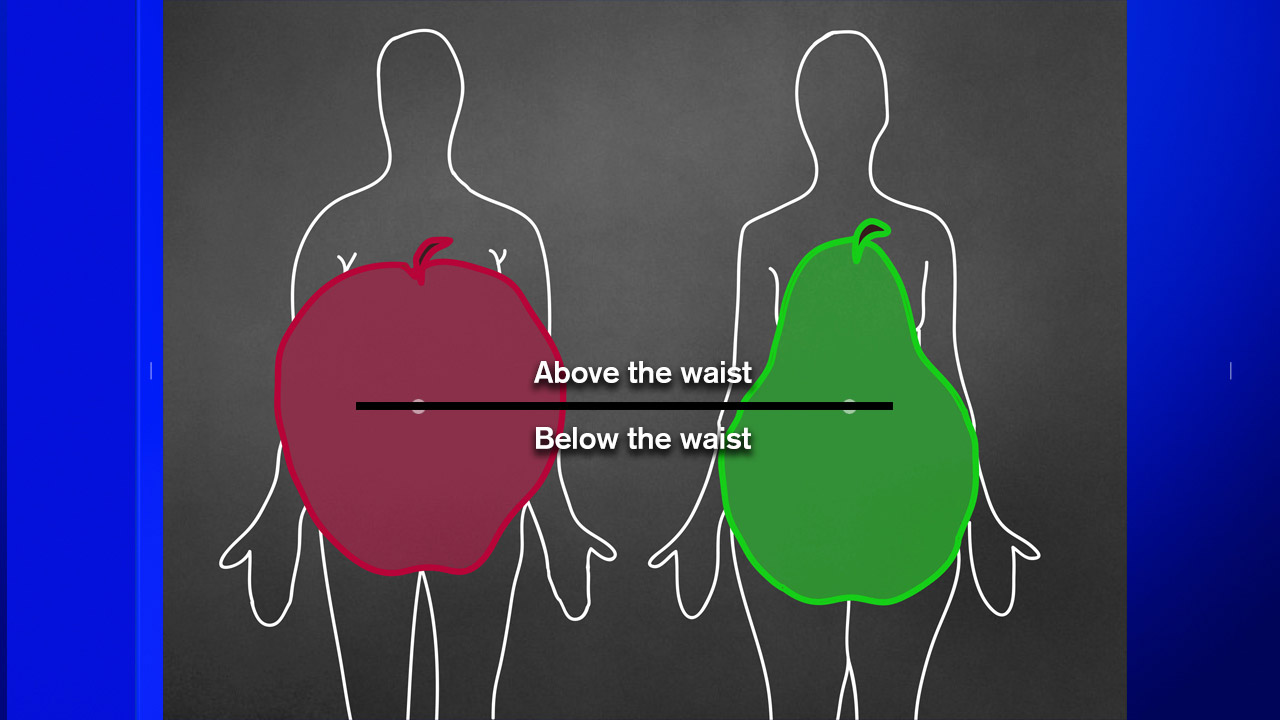 Researchers say more research needs to be done about how men and women store body fat and how it is linked to different health risks, however the findings could play a role in future sex-specific health interventions.
You can read the full study
here
.
----------
*
More local news
*
Send us a news tip
*
Download the abc7NY app for breaking news alerts