BOROUGH PARK, Brooklyn (WABC) -- A 13-year-old girl was struck by an out-of-control driver who apparently suffered from a medical condition in Brooklyn Thursday.
The crash happened just before 8:15 a.m. near 18th Avenue and 55th Street in the Borough Park section.
Officials said the 48-year-old livery driver likely had a heart attack, lost control of the vehicle and struck the person.
The crash was captured on surveillance video. Watch the video below.
** WARNING: Graphic video **
The girl's father told Eyewitness News he's crediting his daughter's backpack for cushioning the blow when the car hit her in the back.
"The backpack was very full of books, and that's what pulled her back," the girl's father said.
Here's a look at the scene from NewsCopter 7: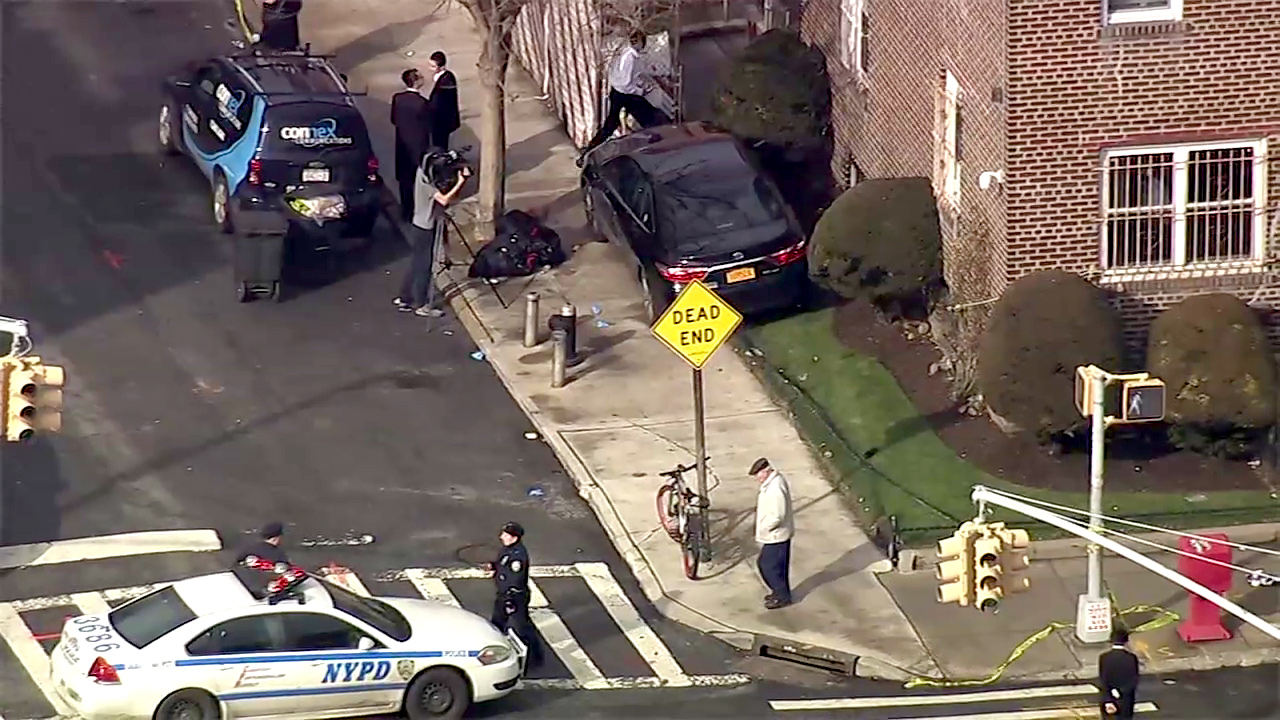 The teen is traumatized from the ordeal, but is otherwise OK after undergoing medical tests and getting checked out at the hospital. She's now resting at home.
Her father thanked everyone for their concern.
The driver was taken to Maimonides Medical Center in critical condition.