GREENPOINT, Brooklyn (WABC) -- A woman was killed in an accident early Monday on the Brooklyn-Queens Expressway.
It happened just after 3 a.m. on the westbound BQE near Meeker/Morgan Avenue in Greenpoint, Brooklyn, while the victim and two of her children were returning to Staten Island from a festive wedding in Queens.
Investigators say the 49-year-old woman, identified as Aissatou Diallo, had pulled over in front of her nephew's car after he got a flat tire. While several occupants were standing outside, another vehicle crashed into the nephew's car, propelling it into her.
One of the last things 10-year-old Sofiatou Diallo said to her mother was "I love you."
"She goes, 'I love you, too,'" she said. "And then after, she said stay in the car, and I said, 'No, I want to go with you.' And then I get out, and the next thing you know, I see the car coming."
Diallo was thrown from the side of the expressway onto the pavement below. The BMW continued forward, striking Diallo's car before coming to final stop.
"I saw her flying over the BQE," nephew Saliou Diallo said. "We pulled him back to the crime scene, and we held him there until the police came. But you can tell. I could smell the liquor all over him."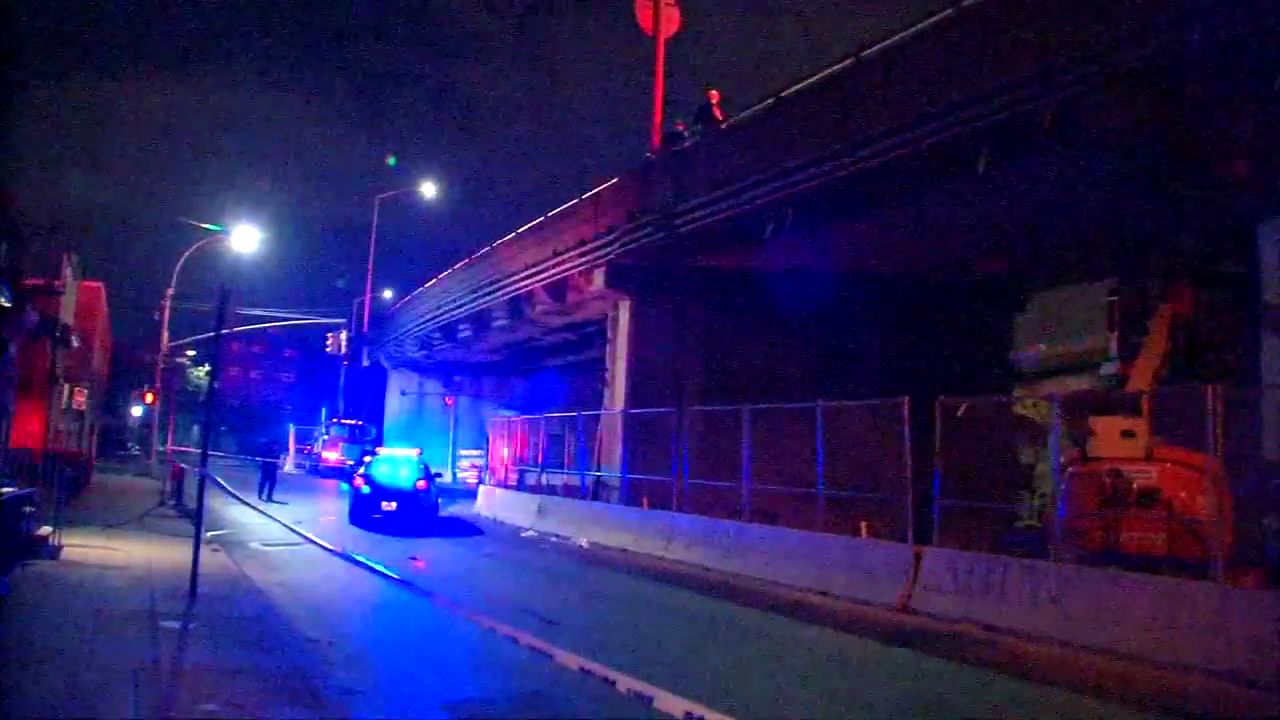 Diallo, a wife and mother of four, was pronounced dead at the hospital. The driver of the other vehicle, 43-year-old Vladimir Menin, of Fort Lee, was taken to Woodhull Hospital in stable condition. He is now charged with manslaughter, aggravated vehicular homicide, DWI, reckless driving and aggravated unlicensed operation.
In total, eight occupants from the two struck vehicles were removed to Elmhurst Hospital for evaluation, and the investigation is ongoing.
"I have four kids to take care of now," husband Amadou Diallo said.
The family is now considering whether to bury their beloved here or back in Guinea.