WAKEFIELD, Bronx (WABC) -- Three people were taken to the hospital in serious condition after a car struck a business in the Bronx, FDNY reports.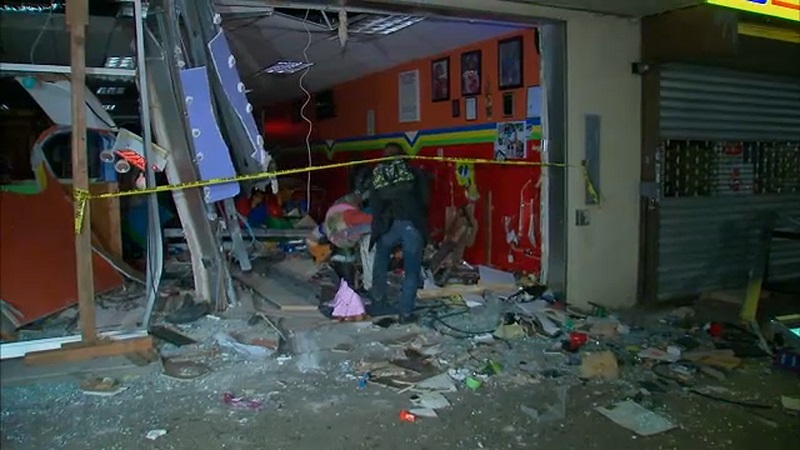 The car struck Baby Power Forever Kids, a children's party center located at 4266 White Plains Road in the Wakefield section at 6:40 p.m.
The 61-year-old driver of a black Kia had just left a nearby fast food restaurant when it somehow crashed into the party hall.
There was a kids' birthday party going on at the time, but thankfully the children had just moved to the back of the store for cake, and were not injured in the crash.
The driver of the vehicle was issued a summons. The injured are expected to be okay.